Tonight's title comes from something T said today. I love his sense of humour, it's very much like mine was (and still is) at his age, the slightest hint of something silly will set him off, sometimes giggling until he gets hiccups.
I miss T's humorous side when he's grumpy or anxious. Like D, his moods can totally dictate how the day will go.
But what is this "weird thing"?
Well, D (it's not her) has ridden her bike on both school runs today.
She is now extremely good at the brakes and knowing to stop at the kerb/crossing and waiting for me, as she said today "I'd never cross a road without you, Mumma". Which is excellent but she has been known to attempt it when she's over anxious.
She also doesn't like coming up against people (stranger anxiety) and that is when she'll stop and I'll have to guide her slowly past them. One of the many reasons why I can't envisage her riding to school on her own, not that she would want to.
Both times I've rode her trike from school and back again in the afternoon, it was great.
And that, according to T was the "weird thing", or as he described it:
"It's Weird Thing Bingo, something you don't see everyday. An old lady riding a pink trike".
Old? Old? "Nice" to know I'm perceived as such, but that's T's very honest humour, which naturally produced some giggles from him and a bit of mock indignation from me.
Mind you, I've never seen another "old lady" riding a pink trike around our village so, perhaps, he has a point….
I was slightly concerned that he wouldn't appreciate being met by the pink trike when he got off the school coach but we were waiting right back from the crowd and, once he realised that he could put his school bags into the crate on the back (and wouldn't therefore have to carry them), he was a happy chappie. Running alongside D as she cycled, giving her encouragement to keep going, much like the coaches do during a football game, I imagine.
A good start to the week therefore from this WT! I hope everyone's day has gone well Jx
Now, we're nowhere near close to getting this secondary school homework routine cracked for T.
Ideally he should be doing it on the day set and, no doubt, as he progresses through school and the workload increases, this will need to happen; but what with the (much) longer day and all the changes, we're sticking with getting it all done in one go as he's busy with football all day Saturdays.
There's still resistance from him as to getting settled and getting down to it, but once he does, it's out of the way relatively quickly. We had the correct submission dates too (which always helps).
It's at times like this that the intellectual and emotional variances between T and D are very apparent and the gap appears to be widening.
There is no way that D would have been able to concentrate for the length of time that T did today, with the vast array of subjects, nor would she have wanted to. There would have been a huge outburst of negativity and then, it would have taken absolutely hours to calm her down before tackling one piece of homework and then it would be all over again for another, I know that all reads like speculation but, knowing D's concentration spans and tolerance levels, I think it would be accurate.
Hubbie and I were talking about "this widening gap" last night and there isn't any point in being negative about it, our children are what and who they are. Whilst T progresses in both intellect and working towards whatever career path he wants to take, D will always be his little sister, someone who he doesn't like at times but he's always very protective of her when it comes to outside elements (I hope he always will be (the protecting part, not the disliking).
We all extremely grateful that they are both in the most appropriate educational settings for them, both having very similar traits but very obvious variances too.
Having gone through Reception and on term of Year One with a very unhappy D in mainstream (before she received her Statement, at the second attempt), I'm very conscious of just how emotional it is for parents/carers of autistic children who are not in the right setting, for them. Similarly, SN school wasn't appropriate for T, he needed a routine-friendly mainstream environment with the prospect of more advanced work to suit his level. Like I mentioned, they are both so similar in many ways but so different too.
A new week tomorrow, I hope everyone's day has gone well Jx
So, D had a "date" today. She's said she's not going to refer to it as a date in her News as she'll "be too embarrassed".
It was all very cute.
D and her admirer sat on a sofa in (a quiet, thankfully) Costa and they didn't so much chat to each other, but respond via questions and prompts from us mums. Then they played Minecraft!
The best bit of the day for D and I was the journey to and from, D riding her new pink trike. Her face was a picture of joy. She was even singing as she was cycling (I used to love doing that!). Any concerns I might have had about her balance were unfounded but she has taken a bit of time to get used to the fact that the back is so much wider than the front, particularly when going past lamposts!
As you can see, I've adapted a crate on the back and D packed for her "date", with her water bottle, a Minecraft book, a Rainbow Fairy book and Bunny, everything a girl could need. It will do until I can get a proper basket for it, hopefully it won't rain too much until then, a crateful of rain water doesn't sound appealing.
A successful day and "date".
T's had a good one too, football-filled just the way he likes it. Homework tomorrow and fingers are tightly crossed that it will be less emotionally fraught than last week.
I hope everyone's day has gone well Jx
D is usually "in the pink" with what she wears, but today she was "on the pink", the pink trike that is.
D has never been able to ride a two-wheeled bike or a two-wheeler scooter, she hasn't got the balance or co-ordination. She uses trikes at school so I knew one at home would benefit us and also make the walk to school more enjoyable for her (as we no longer use a buggy for them).
Special Needs equipment is mega mega expensive, I don't know why, in many cases it's a bigger version of a buggy and as for weighted blankets at £140 or so!!
Anyway (rant over), we applied for part-funding against the trike, because – tbh – it was the price of a second hand car!
Then it was a case of waiting and hoping..
I spoke to a nice chappie who deals solely in bikes for disabled children and adults and, by asking a few questions about D's motor skills, he could ascertain the correct bike for her (a Pashley) and it could come in pink! Our application was approved, part-funded and we then had to wait.
Until today, an enormous box arrived!
It was easy to put together and then I just had to test it out, didn't I?
I hadn't told D it was arriving today, just in case it didn't and so she was really pleased to see the picture above when I collected her.
And then it was a case of getting home and giving it a try:
Doesn't she look happy? She took a bit of instruction as to using the brake and not her trainers but had very soon mastered it.
I'll have to get used to this view as I trot beside her on trips now, don't worry she steered away from the streetlight. The back can hold a basket so I think we'll have to get one to put her school bag in.
Seeing D so, so happy on her wonderful trike was definitely my Magic Moment for the week. Like T's school place appeal it was so worth the wait.
T's had a good day too, a fab end to the week all round.
Another Friday already! These weeks are whizz ing by far too quickly, I'll have to start thinking about the "C" word soon…maybe…let's get Hubbie's birthday out of the way first.
My word for this week could have been "Busy", because it has been.
T has so many books and textbooks for different subjects and three (yes three!) different combinations of PE kit, depending what sport he's doing, so packing his school bag can't be rushed in the evening as they (apparently) give out "sin" marks for the simplest things. Not that T has any yet, phew.
As Hubbie is self-employed and heavily involved in T's football team, there's always invoices and emails flapping around too, I was sending an invoice out at 11pm last night, now that's overtime for you.
But, I have a better word for this week, one that's quite infectious:

And here's why (my R2BC bit):
I am waiting in today for a box, a big box. One that will change D's school run for the better. The pessimist in me says I'm not going to say anymore until it's safely here but it's very exciting!!
She also has a little "date" tomorrow, naturally a supervised one. In Costa, at the other child's suggestion, which I could not be happier about as she's very comfortable there and I can get a mocha at the same time (tee hee). She will have her own water bottle and snacks so I don't think much pocket money will be spent (!) She's a tad excited about it all and I imagine there will be a tutu skirt and various bits of costume jewellery worn (by D,
that is).
Saturday also brings football for the menfolk and as T's league has now started, it's time for stats and facts, he loves them.
And being Friday, it's a chip shop tea for us all, which D absolutely loves. She'll wake up on Fridays and we'll say "what day is it today?",
she'll squeak "Friday",
then we'll say "what does that mean?" and then there'll be an ear splitting squeak back of "Fish and Chips!"
Great stuff! Now it's onward with door-watching and waiting for that box, it's all very exciting!!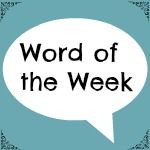 For quite a few terms now, D has been participating in a once-a-week after school sports activity. The sport changes every half term and there's been trampolining, tennis (other sports I can't currently remember) and now football.
The aim is to encourage team work, let the children have a bit of fun and up their fitness levels. It's generally the same children every half term who are picked too, I guess staff have found a happy mix and are sticking with it. Presumably also, it has to be the case that parents can pick them up as the transport people wouldn't do a special drop off, I imagine.
D is by far the youngest in the group, but this doesn't mean she isn't the strongest, far from it! However she does sometimes feel a bit intimidated that all the others are older than she is.
Today was one such example. The school run (walk) was accompanied by a very miserable D, saying she didn't want to do it, but she "had to", she was "scared by the older children" and was generally extremely unhappy by the whole idea.
Normally D has to walk up the stairs to her classroom by herself, to encourage independence, but, as luck would have it (and phew!) her teacher was at the foot of the stairs so I could mention just how worried D was.
D's teacher said the same as I'd been saying to her, to give it one more try and if she really didn't enjoy it, then we'd say no to next week, it is a long day for her too.
So, big, huge, mega hugs and I started a guilty walk home, hoping she'd be okay.
And she was.
She walked down the corridor afterwards smiling away, because she'd been told she'd made a "great pass", she couldn't wait to tell Hubbie and T as they like football, just a bit! They do do a lot of positive reinforcement there, which D responds well to.
When I asked her if she wanted to do the club again next week, it was a resounding "yes", I'll probably have to remind her about that next week.
T has had a good day too, we met up for our Costa catch-up before collecting D, with Hubbie too. Hubbie hadn't seen T directly after school since he'd started at his secondary school and it was good that he could see just how relaxed, settled and confident T seems already. Such a relief.
So, not a brill start to the day with that anxiety-filled school run but it definitely Got Better. Friday tomorrow too!
I hope everyone's day has gone well Jx
T had a challenge for Food Tech (I guess, Home Economics as was) this week, to design and create an Open Sandwich (ie. a sandwich without bread on the top).
We decided on something fun, a Mad Minion Open Sandwich, mad to reflect the colour of its eyes as the only alternative we could think of was olives (yuck) and I didn't see the point of buying a jar and having them sit in the cupboard unused for ever!
This is the end result:
Ingredients needed (per Mad Minion):
Slice of bread, buttered
Slice of ham
Two slices of salami
One slice each of two colour cheese (we used Edam and Cheddar)
Peppers
Cherry Tomato
And here's how we made it:
Create an oval shape with the bread, then butter the slice (we used an oval bowl as a template for the bread, ham and light coloured cheese)
Cut the ham into an oval, put on top of butter
Repeat with light coloured cheese
Make small circles in the salami and place on top of cheese, for the eyes
Make smaller circles for pupils in eyes with the other coloured cheese and place on top of salami
Cut a cherry tomato in half and place both on top of coloured cheese
Cut small strips of pepper to make spiky hair and a belt.
We've practised it at home and it looks really funny, I guess we could have made it look even funkier by adding cress for a frizzled hair look. We used seeded granary bread to add some extra fibre too.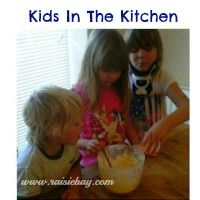 The one way I can always tell if D has had a good day at school is the way she greets me at home time.
If she comes down the stairs with zero eye contact and zooms off for a corner, head down, then she's either been storing up her negative emotions and is letting them out, or she's been upset by something or someone on her way down.
If, however, she has a big smile and rushes at me, nearly bowling me over, then it's been a good one. A way I hadn't been greeted since she went back to school, until today.
It was lovely, apart from the nearly getting knocked over bit, she's getting very strong!
T had a good day too, his timetable today consisted of two Art lessons with much lighter books to carry in between, so he was happy not to lug such a heavy bag around, unfortunately tomorrow makes up for it, definitely!
Anyway, T and D played being Minecraft characters as we walked back, sometimes chasing each other, all in very good nature. It was really, really nice.
Tomorrow will bring a longer day for D, with after school football and PE during the day, giving T and I a chance to catch up with a Costa trip (which will hopefully make up a bit for the heavier bag).
A great one here, I hope everyone's had a good day too.
It can be isolating being an SN parent, we tend not to visit places where there's hoards of people as D finds it too challenging.
Then, if she does react to the noise and sheer volume of people, there are the inevitable stares and comments and we do "the walk (or bolt, in D's case) of shame" away.
That's why it was so nice to visit the Special Needs playground near us for a birthday party on Saturday.
The layout is such that the children are free to roam, laugh, run around and enjoy just being children in a very inclusive atmosphere and the parents are able to relax and catch up.
This latter aspect took me a few visits, there was an element of "will she be okay? What if…? What if….?" but D goes there so often with her school and, it being a birthday party, her friends were there, it was all good.
And it was. The mums sat and talked, laughed and shared our experiences. it's always a relief to chat to people who just "get it", this autism parenting.
We don't have a school gates element as the vast majority of children arrive and leave by school transport.
We all decided that we'd catch up next week and made plans for a Christmas social too for the children.
It's definitely Good To Talk.