This week's #SSAmazingAchievement is one that is slowly but surely improving. D's ability to tell the time.

The picture above is of the clock in her bedroom, replacing the pink one that went the way of a meltdown some time ago.
I thought it would be perfect for D as she adores all things nature and also that the woodpecker would be quite calming to watch (and hear, it swings with the seconds passing). I also really like the way the numbers are intertwined with the branches of the tree.
She indeed loves it and says the clock ticking reminds her off the "Time after Time" song lyrics which she's learning in choir, in particular:
"Lying in my bed I hear the clock tick,
And think of you"
And it's helping her learn the time too. We've mastered the "quarter past, half past, quarter to and "something" o'clock". The "five past…five to" etc can wait for a while, I'm just very pleased that she's starting to learn the time from an analogue (as well as digital) display.
I have no hesitation at speaking up when it comes to my children and what I feel is best for them. I have to, with both being on the autistic spectrum, it's me (and Hubbie) fighting their corner or nobody.
But when it comes to my own health and what's best for me, I'm a "mañana" type of girl. Silly really, because if I got ill, there goes T and D's carer, out of action.
I've put off going to the doctor about a few things for a while, it didn't help that it was nigh on impossible to get an appointment on the phone.
Until today. No appointments available, so I went in and requested a cancellation, however long I had to wait.
And then when I was waiting, I could feel myself beginning to panic…breathe J, breathe…as I rehearsed what I'd start by saying. Knowing already that I was bound to cry whilst in there.
Which I did, almost immediately. But the doctor was lovely, listened and gave advice. Booked me in for all manner of blood tests tomorrow so that we can try and find out why I'm feeling like I am.
In the meantime I have some sleeping tablets. I haven't had a decent nights sleep for as long as I can remember, my brain refuses to shut down and it almost taunts me by 2am, waking me up if I've eventually dropped off with "did you remember …?".
It may be that a few decent nights sleep and the results of the blood tests will rectify how down I've been feeling but if they don't, then there are alternatives. I'm not ashamed to say that it may take medication.
Of course, the receptionists couldn't book me in for a follow up appointment (as suggested by the doctor) because they don't go beyond the week after next. Apparently. It would be good to know what's what before Christmas.
But whatever the result, I took a big step forward today in seeking advice and that can only be good for my wellbeing going forward.
After yesterday's really quite challenging day, it was a relief to see that both T and D were positive about the start of a new school week.
T, because he's counting down to his first end of term as a year 7 and, of course, the "C" word and D, because there would be more practising of songs for both the class performance and the Christmas concert. She absolutely loves to sing so – for a change – this difference in the school routine is very welcome for her.
And she's come home with some song sheets so that she can practice at home too, she'll love it!
It was quite a chilly walk to school today but D managed to see the beauty in the frost with the patterns on car windscreens and the crunch-crunch-crunch of the grass underfoot, she does notice and appreciate the tiniest detail (apart from when it's raining!).
So, a positive start to the week for us, it would be nice to tick over on an even keel for a while, without the rollercoaster element of late. We'll see….I hope everyone's day has gone well Jx
If I had a £1 for every time I've said "what's wrong?" or "tell me what's wrong?" or tried to second guess D (and to a certain extent, T) today, I'd have quite a pile towards Christmas.
Yep, that has been the giste of the day, a day in which yes, homework and News have got done but at a price to moods and emotions.
D has spent most of it looking downcast, expecting me to second – or third – guess "what's wrong" and it's been little things, like I'd put her sweetcorn in a different place with her dinner or her dessert had been broadly the same, but a different make. Things that I'd just brush off, but obviously D couldn't. Of course, though a day in which I'm grateful that D is verbal, although she does become stilted when stressed/clam up completely – hence the need for second guessing.
With T, it's been homework; homework requiring a bit of imagination, with questions like "if you were a …bird/biscuit/animal..etc, what would you do?" The one that gave him the most problems was "smell".
So, it's by no means been a peaceful day but *fingers crossed* for a calmer one tomorrow.
I hope everyone's day has gone well Jx
"It's a bit early to think about it yet"….that's what D said this afternoon when she was asked by Father Christmas at the school fair what she'd like for Christmas and whether she'd written her Christmas list yet.
(Oh to be ten years old and not have to think food, presents, wrapping paper, cards, stamps, etc.)
She did extremely well at the fair, walking there and back through slippery mud and enjoyed looking at all the stalls and having a go on the tombola and a "throw a snowball through a snowman" game, involving pom-poms and a cardboard cutout, she managed 4/5 and got to choose a prize.
We didn't see the Frozen characters, whether we'd missed them I'm not sure, but D was very excited by everything else and didn't seem to really miss them. She enjoyed seeing her classmates and teachers out of school hours too, as she said when we walked up "it feels strange, going to school on a Saturday".
A successful day for her.
T's wasn't so. A loss at football this morning, coupled with a distinct lack of team play from some members of his team made for a subdued T mid morning, a win at the match he watched this afternoon will have gone some way to helping.
I hope everyone's day has gone well Jx
There was a time when the build up to Christmas (and the day itself) would pass D by completely.
The run-up was all too stressful, she'd attempt to join in with rehearsals for class Christmas performances, wear the costume at home and then, on the day, be so overcome with anxieties so wouldn't be able to take part.
Same as Christmas itself, she wouldn't understand the meaning behind it and any presents were discarded, the boxes and paper would be explored instead.
Not so now!
D has been practising Christmas songs all week at school and this has continued at home, we are regularly singing along to videos before the b e d time routine and she just loves it all. Seeing the decorations in the shopping centre last weekend has made her extremely enthusiastic for our tree to go up (not yet) and her delight at all things Christmas-y is very contagious. Very!
Tomorrow is the Christmas fair at her school, which is causing excitement too, all making for a very smiley D with positively no "worst bits" for the week – which is great.
Not so for T, he had a very grumpy start to the day with out-of-routine bits and pieces needed to be taken in for lessons. Grumpy was an understatement, as well as snappy. Very much so. A "keep calm and keep parenting" scenario.
But his sister's enthusiasm this afternoon had grown on him and I anticipated his "worst bits" to be any manner of things, instead he chose "the weather".
I hope everyone's day has gone well Jx
It's funny how phases come and go, this one seems to be sticking around.
"Frozen" is my word for this week, not because it's cold, not yet anyway, although the changeable UK weather means that it could be by the time this publishes…
Nope, D loves all things "Frozen". When the film first came out, she had no interest in seeing it and then she heard "Let It Go" and it all changed.
D loves to sing anyway, but she's listened to and watched the video on YouTube so many times that she is word perfect with the song. Timing is all there too. We sing away to it in the bathroom, D usually laughing because I can't remember the words, I do a mean chorus though!
We have (ssssh) bought her the Build A Bear Elsa for Christmas with the song inside, we can't wait to see her face (I hope the song thingamajig has long-lasting batteries, because it will get played, a lot!).
The downside to D coming to this phase late is that she's way too tall for any Frozen clothing, I did find a tshirt in Next but it'd already sold out in her size.
This may have to do as a replacement (also from Next), I can imagine her singing the song in this, especially as she's singing a solo in the Christmas concert:

(Image from the Next website)
And…this is causing mega mega excitement…it's the school Christmas fair on Saturday and there will be Elsa and Olaf characters there. I have one very excited D!
Yep, it's definitely a "Frozen" kind of a week.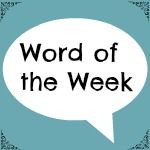 It's always nice to have a "glass half-full" approach, but I must admit there have been times over the past few weeks when I've veered to the "half-empty" side. It's tiring sometimes, autism parenting, especially with such variances between T and D but…onwards with some R2BC!
1. Brunch
We don't get to go out as a family much, it's tricky, but we did last Sunday and had a brunch in town. It was for a Mumsnet review and it was nice that the whole family was involved. D got to see the shopping centre Christmas decorations too – pink glitter balls – she loved them!
2. Good moods rule
T has had a really good week at school and it's showed at home too. He's been more engaged than usual and quite tactile too (apart from today, when he got furious with me on the way home after someone with a buggy got too close to him…but…on the whole, very positive few days).
3. Stop the Cavalry
I've never particularly liked this song, but hearing it played in songs always makes me feel festive.
When I worked for a company, I'd have lunch hours close to town and would get a bit done every day with it all generally done and dusted by the end of October. Those days are long gone now as we are a half hour bus ride away.
But I've made a start today, with a trip to town and it was nice to browse, look at the decorations and start to think Christmas.
4. Singing
D has been practising songs for the school concert quite a bit at school this week and has been singing away at home. She's a lovely little songbird when she's happy and we've been singing away together (but not when T's in earshot because he doesn't like it). She will be absolutely word perfect by the time of the concert.
On the whole, it's been a good one.
Sometimes the slightest thing can send D off kilter, or what would seem like the slightest thing.
Today it has been "splot", which is what D used to call ketchup. We sometimes joke that D doesn't have ketchup with her food, she has food with her ketchup, that's so much she likes the tomato-y vinegary flavour (incidentally she won't have tomatoes on their own or anything like salt and vinegar crisps but the "splot" combo is fine by her).
Normally we are H***nz people, apart from when we're out and then she seems to accept "splot" in a different format (ie sachet) but not at home.
I saw a "Forces Sauces" variety with proceeds from every sale going to charity and it was on offer too…bonus! Giving it the all important taste test, it seemed the same too.
D was shown the bottle and she liked the design but when it came to tea time, a definite no. Change doesn't appear to be good for D at any time, especially not when it comes to her "splot".
There have been complaints, moans and downright refusals.
Who would have thought one little bottle could cause so many problems?
I hope everyone's day has gone well Jx
It's strange because the track of the same name popped into my ear worms as I was walking to D's school, but anyway…
Ever since her review meeting, I've had this nagging fear that her SN school are going to decide that they've come as far as they can with her and she'll be forced back into mainstream. I've seen it happen, against a parent's wishes.
It was mentioned at last year's meeting and again a few weeks ago. We were told that she wouldn't have been accepted into the school now, statement or not.
Truth be told, D has progressed far more than we'd expected. She has flourished in her SN school because it's the right environment for her, with the smaller class size/higher staff ratio. There were times (many of them) in mainstream when she couldn't enter the classroom environment, it was all too much. As her teacher put it recently, she was "in shock" at the environment and couldn't learn.
She can now read and write, which is fantastic. She can walk upstairs to her classroom by herself but always comes down on someone's arm as it's busier at the end of school.
She still has anxieties, lots of them but is able to manage them better in a more supportive environment. Intellectually and emotionally she is way behind her peers and that is unlikely to change.
We sometimes see her TA from mainstream, who is so pleased at how D has come along and invariably she'll apologise for how it was in mainstream, bless her. She did her absolute best but the environment just wasn't for D.
My fear is that this could all be undone by a forced move.
The logical side of my brain says it won't happen, that there are pupils who have less anxieties who are still there and that that's where she'll stay and that these remarks are meant to make us appreciate how lucky we are, that she had a place there. Which we do. Every time she goes up the stairs in the morning, turns around, smiles and says "bye Mumma", I do, I really do.
A bit like when we visited originally, we were shown all around the school and the final classroom was for the severely physically and mentally disabled pupils. It made us both feel very humbled and appreciative of what we have.
If it did come down to it, mainstream wouldn't happen, we'd go down the home education route but I really hope it won't come to that.
Surely the measure of a successful school life – SN or otherwise – is where a child is happy, and able to progress, not one where they are too overwhelmed by the environment to actually participate or learn anything?