Hi, I'm Jeannette and I blog at http://autismmumma.com and also at my Facebook page. As the title suggests, I'm Mumma to two children with autism, T who has high functioning autism and is 15, and D, aged 13, who has the classical form of autism with delayed speech, delayed motor skills and shed loads of anxieties. I also have an elder NT son, who's left home.
I started blogging about 5 years ago, by accident really. I read other parents' posts and they really helped me understand a bit more about the future challenges we could face. Blogging also became my own little account of our lives and I can look back and see already how far we've come.
I'm never sure where AutismMumma fits in to the blogging world. Yes, it's a parenting blog, but with a difference. I always try to write positively because, although I never expected to be an AutismMumma, it has changed me for the better and made me consider issues I may not otherwise have done. I try to do a daily diary post (which is great to look back on, with our highs and lows), recipes, book reviews (we love books!), Music Monday, wellbeing and other topics I feel may be of interest.
As I've had three foot operations in 18 months (latest being 16/4/18), I'm also touching on my wellbeing, my journey through seeking help with anxiety and depression and hopefully coming through the other side.
It look a long time for me to seek help with my foot and anxiety issues because I put the children's needs first, in terms of their routines, education and general day-to-day battles, I regret that now but then as every parent will know, our children's priorities come first.
Blogging has brought me an outlet, to be told that your child has a lifelong disability is absolutely gutting at first, you have to re-think any preconceptions you might have and then you accept and resolve to do your absolute best for them.
I connect with people that I never would have the chance to otherwise. People I may or may not ever meet but we "get" each other.
Blogging also can force me to revisit memories and experiences, some really quite buried, I meet them, blog them out and move on.
Life is busy but I prefer it that way, less time to stop and think!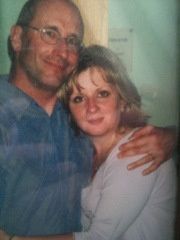 ---