Oh, we are all glad it's Friday in the Bluecrisps household and we're counting down to half term too, with two weary children here.
Our word to sum up this week could have been "Brrrr!", but instead it's:
And walk we have.
I'm don't drive so D and I have walked through the snow and ice (our footsteps sounding like crunching cornflakes), not without the obligatory snowball or two. She loved that as the snow was already there and settled.
In contrast, we've walked when the snow has been falling and D has hated it, hated the feel of the snow on her face and it landing on her clothes.
And accompanying it all has been the wind, bitterly cold wind that chills your cheekbones and temples. Wind that makes you kind of want to just turn around and go home and snuggle up on the sofa, but we didn't. D in her woolly hat with the pink pom-pom, which makes her even taller.
We're always looking out for birds and squirrels etc on the way and this morning we saw and heard a robin singing, chirping away high up in a buddleia, it made D wonder if robins were just around for Christmas as they're so often featured on cards.
Poor T sets off 45 minutes before us for his school bus and we'd try to see if we could spot his footprints in the snow, it's only when you do that that you realise just how many different treads there are under boots and trainers.
My Fitbit has accompanied us too and I've gone over the 10k steps target daily (apart from Sunday). D and T are very used to me having a few minutes walk up and down at home if I haven't quite got there yet (!)
A few more walks to half term, be nice if it wasn't so breezy.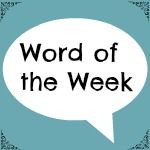 ---
---