Sparkles in D's eyes as today grew nearer this week, for today we went to the pantomime!
It was a relaxed (SN-friendly) performance of Cinderella. Lots of glitter in the costumes, the Ugly Sisters (who were brilliant) had some amazing costumes – a chocolate bar, chocolate orange, marrow and flower pot to name but a few – and lots of sparkly decorations in the foyer of the theatre.
D joined in with the clapping, the songs and the interaction with the characters. Disliking the Ugly Sisters' treatment of Cinderella and then laughing at their slapstick antics.
We saw the biggest shoe D had ever seen!
We were only permitted to take photos at the very end:

D thought the Fairy Godmother (Liza Goddard) had a very Elsa-like costume but she decided her favourite costume was the one Cinderella wore to the ball.
More sparkles afterwards as we walked back through town, the Christmas decorations still twinkling.
And for D, the day was make complete with a Frozen viewing, she sang along to the songs, eyes still sparkling.
T had sparkles in his eyes of a different kind. Annoyance at the fact his holiday time is nearly up and at the cat, who decided that it would be "fun" to roll about on the monopoly board, her tail swishing like (I imagine) a t-Rex, knocking symbols, cards and Monopoly money off with every swish.
But, despite the above, there were no "worst bits of the week" for either of them and that makes me sparkle too.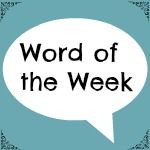 ---
---