D has been desperate to see snow in the garden ever since the beginning of December.
In her eyes, we've been bombarded with images of snow on cards, on wrapping paper and association of all things Christmas-y with snow.
Every day she's said "I wish it would snow", a wish as we walk to school in the wind, rain and then this morning, dodging the slightly icy pavements.
There is no mention of the practicalities, the fact that any snow-affected area virtually grinds to a halt for D, she just wants to build a snowman, throw a snowball or two and make snowy footprints.
Today we had some snow; hail at first, accompanied by thunder and then the proper stuff! Settling too. D watched as the front path was covered, itching to get outside. It lasted a few moments and then stopped. Then melted. One disappointed girl but at least she's seen some snow this Winter.
The inner child in me was secretly delighted at the flurries too, half wishing the snow had settled, wanting to see the excitement in faces as snowballs are made, sculptures crafted and that feeling of being so cold but not wanting to go in the warm just yet.
Flurries later as well for her with the aid of a bubble bath, giggling, puffing the bubbles everywhere. "Mumma, it's like snow" she laughed as bubbles landed on our faces.
Maybe we wouldn't see anymore snow outside but Matey-enhanced "snow" will provide just as much fun, warmer too.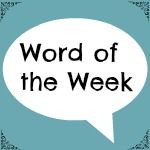 ---
---