A bit of a tongue-in-cheek one this week because it has been a bit of a week in terms of injection mix-ups for D (again) and the return to school for T and D, with the snappiness after school that this brings.
But, balls is my word and not just any old balls, it's these:
Mr Bluecrisps is very used to having a carton (or two, or three…dozen) over Christmas. He rather likes them.
Mrs Bluecrisps (aka moi) got a bit distracted by all the other prep and the various medical tests she was having and forgot to get any. Not one carton was bought.
T's football team are sponsored by a solicitors and they also have some quite prominent advertising locally, all very "thinking of a divorce? Talk to us" and we joke that they'd walk along the touch lines at matches, pro-actively handing out leaflets to arguing couples or those who looked stressed.
It became a running joke over Christmas between us:
"Wife forgot to buy Cheese footballs? Talk to us"
"Husband sulking cos he's losing "Pass The Christmas Pud? We can help".
and, another wife fail (sigh):
"No satsuma in your Christmas stocking? Give us a call".
I must emphasise that, having been through divorce, it's not pleasant and we weren't laughing about the process of divorce, more the really quite in-your-face advertising that appears every week.
Anyway, what did I find in Waitrose today?
Yes, loads of Cheese Footballs and reduced to 50p each!
Mr Bluecrisps can moan no more (actually it had all been forgotten about), he was very pleased to be presented with a few cartons and happily demolished a carton tonight.
Better late than never, I guess!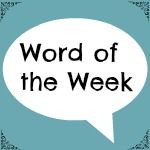 ---
---