Selfishly, perhaps, I have one main #R2BC and it's about me.
Here we go:
"Bits"
I went to the doctors last week for a long overdue "MOT". "Little" things like battling for a statement (twice), receiving autism diagnoses for T and D, heading all the way for an appeal for a school place and childminding had left me with very scarce time to think of me and my health.
I've now had numerous blood tests and because "things" had been a bit irregular and downright strange with my cycles, I was sent off for an ultrasound scan too.
The appointment arrived really quickly (a matter of a couple of days) for Tuesday and it was at a radiology and cancer care clinic, which made for very little sleep the night before with thoughts of "what if's". But as I told Hubbie so many times – if there was anything, I'd have surely had other signs and this is my doctor being ultra through and just making sure that everything is okay.
And it was. The sonogram lady made me laugh (which wasn't comfortable with a full bladder!) by instantly saying "I see you've still got all your bits then" and they were very reassuring that if there was anything lurking, they'd tell me then, not wait for a letter.
It was quite strange tbh, the last time I had a scan was for D and now there was just emptiness, apart from my "bits".
But there you go, all okay. The clinic itself was very new and extremely well laid out, every department was colour-coded, which really must help everyone who attends there.
Onwards now to next week when I get the results of everything else.
Life really is precious, it may have its challenges but I'm grateful for mine.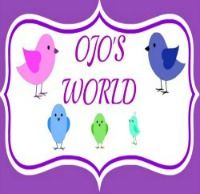 ---
---