It's done, the homework that's been a family effort, that we've been working on all week.
The task was to build a castle and it was the last three words that T wrote in his planner that got me thinking…"can be edible".
Images of a castle with biscuit bricks presented themselves and I think at first T would have been happy with a shoe box effort but he's really pleased with the finished result, as we all are.
Here it was at the start:

Part way through, the towers are shortbread biscuits with a circular biscuit on the top, all held together with melted white chocolate:

And today, inside and out. D has helped by drawing shields and swords on paper which have been stuck on with melted chocolate, they're the only things that aren't edible.
The iced gems are meant to be little soldiers' heads poking out over the walls, ish.
Grass and stones made from chocolate and crumbled up biscuits, pathway and little windows:

If there'd been more time I'd have made the covering grey but it's all taken time to allow things to dry and set.
Hopefully it will get to school in one piece (next challenge being transporting it on the school coach) and if they get hungry in the lesson…well, hopefully it's tastier than cardboard.
A bit of a Magic Moment that it's done and a bit of an SSAmazingAchievement too because it's been a team effort.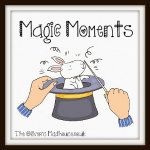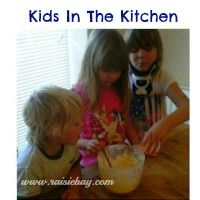 ---