It was difficult this week to find just one word to sum it up, it has been a few days of extreme highs and lows, a right rollercoaster of emotions.
Let's get the not-so-good bits out of the way first and then cheer up with a bit of R2BC:
1. The main one for us all as a family was losing one of the pets, George Piggie died peacefully on Sunday evening but because T's birthday was looming, we elected not to tell D until today as she wouldn't take it well. It was simpler to just refer to the remaining two as "the boys" until then and, as expected, she has been very upset. But at least she understands and I was able to gently tell her when it was just me and her, which made it easier.
2. I've not been well this week either, alternating between a raging fever and then suddenly shivering with extreme cold. It's meant that Sun/Mon/Tues were practically zero sleep nights which had repercussions on what I could get done during the day. Horrible, not even night nurse helped.
3. I also have concerns about D's long term schooling following her statement review meeting, much as last year and a bit more.
But enough, time to get back up that rollercoaster:
1. T is 12! Officially nearly a teen. He did not like going to school on his birthday but was very pleased with his (mostly) football-related pressies. He didn't want the whole "sing song" bit, so we didn't do it and that's fine.
2. The statement review. Yes, this appears in both because it was a good meeting, D has come so far and it is so obvious it is the right setting for her. The underlying concern is that if school feel they can take her no further and space was needed for other pupils, they'd send her back to mainstream, which would be a massive backward step. It was inferred last year and more than this year BUT the main thing is, she's happy at the moment. She wore her House Captain badge to school and was so proud.
3. I'm also taking myself right out of my comfort zone and heading off to a mid week blogger event next week, very unusual for me but it should be interesting.
4. That biscuit castle we all helped T build last week made it to school in one piece and then came home again (still in one piece), yay! Biscuit, anyone? It did look good though.
There are probably more on both sides, I'm sure I'll remember as soon as I press "schedule", C'est La Vie and all that!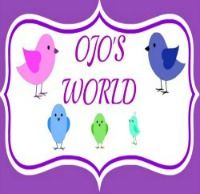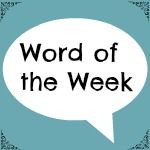 ---
---