Thursday again, time to reflect on the week and think about the positives. Something that is always a good thing to do.
The one word to sum up this last week is:

(Image from reddit.com)
And here's why (the R2BC bit):
1. Getting my MOT
I am rubbish at prioritising myself when it comes to my health which is just daft really, but I managed to get a doctor's appointment and unburdened myself about the little (and no so little) niggles around me, myself and I. It helped. I've had blood tests for "well, everything" as the nurse put it and I do feel better for it, weirdly. Just knowing I've put me first is quite empowering. Just need to wait for all the results now…
2. A shade of grey
I've been tasked with painting our lounge for an upcoming review, I did a sample patch on the wall this morning and hated it. It was grey, nothing wrong with grey, but not in this house! But, by this afternoon, it had dried to an opaque-y, pearly, green-ish colour, we've all agreed we can live with that.
I now need to get it done amongst Christmas preparation, school performances and seeing what arises from number 1 above. Sandpaper anyone?
3. Empathy and a few giggles
D showed quite a bit of empathy yesterday and was so funny with her reasons why I should behave during my blood tests.. She is a little tonic and full of cuddles, when needed.
4. And the rest
Both T and D have had a good week on the whole, but it's not been within a few niggles. T came home quite frustrated because his school are threatening to operate a seating plan on the school buses, it's very unlikely to work successfully and certainly we feel if we're paying £86 a month for this service, then he can sit where he likes! I think it's the back portion that causing issues and niggles, T always sits at the front with a (similarly quiet) friend. Bureaucracy eh?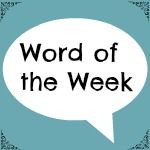 ---