I'm late with summing up our week, half term has whizzed by and kept me quite busy.
Quite an unusual word for our week this week;
It's been interesting explaining to T and D the superstitions behind Halloween and we found a website with some really quite strange ones here. The one about putting your clothes on inside out and walking backwards in the hope of seeing a witch at midnight is something you'll definitely not find me doing!
There was another little superstition I had that ended really abruptly last weekend:
I would always wear a cross in my clothes, ever since D started having febrile convulsions, it started from having a terror that she'd have one at school and it would be too late to save her. She had some pretty horrendous ones. I started wearing a cross thinking "if I do this, it will protect her" and then it became routine.
Until last Sunday, I managed to lose the cross in town somewhere, it obviously fell out. I knew that morning that maybe I shouldn't take it, clothes felt looser but I did.
And in the true spirit of "c'est la vie", life goes on. It's now not a superstition anymore, because it's no longer around.
Nor are the convulsions, she's grown out of them. Did the cross help? More than likely not, after all, she still had a nasty trike fall a few weeks ago but it helped me so it served its purpose.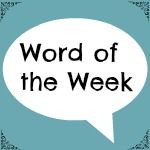 ---
---