It's funny how phases come and go, this one seems to be sticking around.
"Frozen" is my word for this week, not because it's cold, not yet anyway, although the changeable UK weather means that it could be by the time this publishes…
Nope, D loves all things "Frozen". When the film first came out, she had no interest in seeing it and then she heard "Let It Go" and it all changed.
D loves to sing anyway, but she's listened to and watched the video on YouTube so many times that she is word perfect with the song. Timing is all there too. We sing away to it in the bathroom, D usually laughing because I can't remember the words, I do a mean chorus though!
We have (ssssh) bought her the Build A Bear Elsa for Christmas with the song inside, we can't wait to see her face (I hope the song thingamajig has long-lasting batteries, because it will get played, a lot!).
The downside to D coming to this phase late is that she's way too tall for any Frozen clothing, I did find a tshirt in Next but it'd already sold out in her size.
This may have to do as a replacement (also from Next), I can imagine her singing the song in this, especially as she's singing a solo in the Christmas concert:

(Image from the Next website)
And…this is causing mega mega excitement…it's the school Christmas fair on Saturday and there will be Elsa and Olaf characters there. I have one very excited D!
Yep, it's definitely a "Frozen" kind of a week.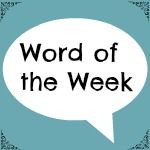 ---
---