Today meant a lot of changes for T and D, a lot.

But, a bit of jostling aside, which I guess was a way of relieving the tensions that they were both feeling, it went very well.
There was so much out-of-the-ordinary for D:
Taking the car to Grandad's and then walking 20 minutes into town (nb. walking, no SN buggy), past all manner of strangers also walking to and from town
Having brunch in an unfamiliar restaurant (review to follow), luckily we had a booth and both T and D were on the inside
Different foods to try, which she didn't altogether like but she gave it a reluctant go
A couple of "she could bolt" moments quickly averted with distraction
A trip to town always means a John Lewis visit, D absolutely memorised by that Christmas advert playing continuously on a TV whilst I collected what I'd ordered
And then, the walk back. A tired D by then but still responsive to Grandad's questions.
So, a lot to contend with and apart from the fact she's still been letting me know that she wasn't keen on the brunch food, she's been a happy, cuddly girl. We've even talked about maybe going back to the restaurant and her trying something different.
Change, when it goes well, is pretty wonderful. Especially when you're really not sure how it will go.
Days like today give me hope that she's getting more amenable to change (even after the awfully anxious week she's had at school), but it's also reminded me that she is a long way from independence as far as what her peers might be getting up to.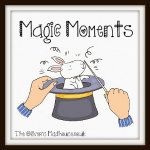 ---
---