It's been a strange week this last week, a week in which D's emotions, worries and anxieties about many things have dominated the days (and nights).
The above had to be the one word that's summed up our week.
She's had extreme anxieties around basketball after school club, so much so that we've stopped her attendance because she was absolutely dreading the day before, the actual day and then anxieties would start again the next morning over the next club in six days time, it wasn't healthy to continue this pattern.
It was also time for her monthly injection, she doesn't like it and always gets very worried about the needle and the pain.
And a dress up day at school has caused so much anxiety, she had a lot of issues with the little super heroes running around everywhere and the excitement that generated, the staff all in costume and things being very out of the ordinary.
D's anxieties have a domino effect in our household with T admonishing her for worrying so much, which makes things ten times worse.
It's definitely been "one of those weeks".
But I do have some #R2BC too:
1. Bizarrely, despite everything else that has been going on, D had her nasal flu jab just fine. It sounds like they were all done en mass in class and it would have been much more preferable for D to yet another injection. She remembered how quickly the spray was administered last year so that was a bonus.
2. I took myself out of my comfort zone and headed to Chelsea for a blogger event. It was all a bit rushed with school run – bus – train – tube – 20 minute walk to the venue and then reversed for the return journey but I did it and was back in time to meet them at the end of the school day. I used to commute to Tower Hill and then years later to Euston in my working life and it was nice to go up outside the rush hour and not feel I had to run everywhere (or get bashed by briefcases on wheels). Now that I've done it in a school day once I'm feeling more confident about going to similar events.
3. We're all heading out for a brunch at a restaurant tomorrow, in a review capacity. Mr Bluecrisps is looking forward to a mega cooked breakfast and the children are excited about it too. Even D. It will mean a change to where we usually have lunch in town but change is good sometimes, isn't it
4. A much calmer D today, cuddles on tap and lots of "I love you's", I think we've both needed those hugs as much as each other after the last few days.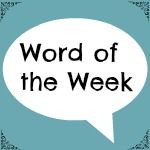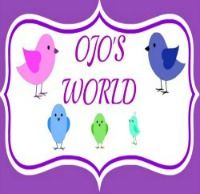 ---
---