T had a challenge for Food Tech (I guess, Home Economics as was) this week, to design and create an Open Sandwich (ie. a sandwich without bread on the top).
We decided on something fun, a Mad Minion Open Sandwich, mad to reflect the colour of its eyes as the only alternative we could think of was olives (yuck) and I didn't see the point of buying a jar and having them sit in the cupboard unused for ever!
This is the end result:
Ingredients needed (per Mad Minion):
Slice of bread, buttered
Slice of ham
Two slices of salami
One slice each of two colour cheese (we used Edam and Cheddar)
Peppers
Cherry Tomato
And here's how we made it:
Create an oval shape with the bread, then butter the slice (we used an oval bowl as a template for the bread, ham and light coloured cheese)
Cut the ham into an oval, put on top of butter
Repeat with light coloured cheese
Make small circles in the salami and place on top of cheese, for the eyes
Make smaller circles for pupils in eyes with the other coloured cheese and place on top of salami
Cut a cherry tomato in half and place both on top of coloured cheese
Cut small strips of pepper to make spiky hair and a belt.
We've practised it at home and it looks really funny, I guess we could have made it look even funkier by adding cress for a frizzled hair look. We used seeded granary bread to add some extra fibre too.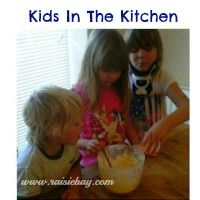 ---