Friday and time to think of a word to sum up our week, a week of rain, seemingly endless rain.
A week in which D seems to have re-discovered pacing, up and down in her bedroom, creaking the floorboards as she walks…and walks. She says she's daydreaming when she does it but it's something she hadn't done for absolutely years up until this week, so a little concerned.
Having discounted Pacing as my Word, it has to be:
Soggy faces of our poor little guinea pigs as they squeak whenever someone goes into the kitchen (they're in hutches in the back garden), squeaks that say "if you're going into the fridge, we wouldn't mind a nibble of a veggie" and "not very happy about all this rain". Soggy whenever one of us goes out to see them as umbrellas scare them, I guess they think the umbrella resembles a big bird shape swooping down to grab them.
Soggy, soggy garden. Not fit for very much. Soggier even more today after T and D bounced about on the trampoline – during a dry spell – and any water in the surround got bounced down.
Soggy washing after I thought "I'll just leave it outside for half an hour more" during a dry spell and then a cloudburst and voila, soggy clothes which definitely wouldn't dry in the next half hour.
Soggy moggies who normally sit on alert in the front garden, dashing around to the back door every time there's rain. Grumpy soggy moggies who I was tempted to dry, anyone remember the Pink Panther after he'd been through a tumble dryer?
(I couldn't find an image of that, so here's a fluffy cat!)
And soggy foot/paw prints (grrr), neither animals or mammals seem to remember the door mats at times.
But there have been some non-soggy moments, plenty of cuddles from D (when she's not pacing), giggles with T as we watch something silly on the TV and definitely no "soggy bottoms" in our baking efforts.
That's our week and during our "best and worst bits of the week" during tea tonight, neither T nor D had any "worst" bits so it must have been okay!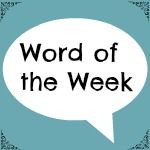 ---
---