Today's recipe is just yummy, a wonderfully moist chocolate cake. Forget the calories for a while and just enjoy!
The secret to getting that fabulous moist bit within the cake is what happens after it's cooked.
It's a recipe I found online and have experimented with it. The addition of baking powder in the original recipe didn't make for as nice a cake (we've had three goes, two without and one with) so the baking powder is definitely an optional extra, as are the Freddo faces!
Both T and D loved helping with the mixing, the adding of the Freddo's and the tasting!
Equipment needed:
A 10″ round springform cake tin
Whisk
2 bowls: one for making the cake, one for whisking the eggs
Spatula
Ingredients:
8oz self raising flour
8oz margarine/butter
6oz granulated sugar
3 large eggs
2 teaspoons baking powder (optional)
1/3 cup cocoa powder
1/4 cup water
2 packs Freddo faces/choc buttons (optional)
And here's how we did it:
Preheat your oven to 180c/gas mark 4 and grease (always D's job with a pastry brush) the cake tin.
Warm the margarine/butter up in the microwave for about 30 seconds until it's very soft. Then beat the margarine and sugar together in a bowl. It doesn't need to be fluffy/creamed, just very well mixed (I used soft brown sugar so my mixture is darker than it would be with granulated).
Beat the eggs in a separate bowl, then add to the mixture. Add in the cocoa powder and (optional) baking powder. Ensure they are fully incorporated.
Fold and mix in the flour and then the water.
Add half the cake batter to the tin, then press the Freddo faces/buttons into the batter, then add the other half on top, level off the surface and repeat.
Bake in the preheated oven for 40 minutes
THEN
turn off the oven and leave the cake in there for 10-15 minutes
THEN
take it out of the oven but leave it in the tin for another 10 minutes.
Finally remove from the tin and allow to cool (resist….for just a while longer).
T likes his with custard (he's definitely his father's son), D prefers it as it is but we all enjoy finding a Freddo face!
I forgot to include a picture of the finished cake and to add it in would send the formatting haywire but, trust me, it's fab!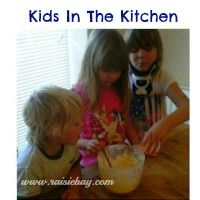 ---
---