This week hasn't been without its niggly bits, T's and D's inability to share and empathise with each other can be very frustrating and then we had the (not so) small matter of D's injection. She gets extremely anxious before and during it and it's a case of me holding her down whilst a nurse darts around her and gets to where I've put the numbing cream.
But there have been some lovely moments concerning D's revisited love of the bedtime hour on CBeebies and therefore our word for the week is:
When she was about 4 years old or so, her and Hubbie would watch In The Night Garden and do the dances when they came on for Iggle Piggle, Makka Pakka, Upsey Daisy and the other characters. It was always so lovely to watch, both really enjoying it and laughing away.
And that's what's returned this week, Mr Bluecrisps has been working hard this week as per but he was still dancing away, doing the Makka Pakka song next to a dancing D, complete with Bunny.
It did make me think "oh gosh, I hope she's not regressing", but I guess like I'd enjoy a Mr Benn or Bagpuss programme, it's nostalgia and memories for D, wrapped up with some (very funny) dancing with her Dad. She's normally so "Mumma! Mumma! I need you!" so to see her like this is definitely my Cheerful Reason for this week.
Good old In The Night Garden!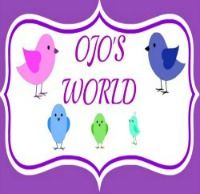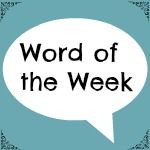 ---
---