I'm having a little *yay* tonight because we finally managed to get into town today. T is very much a "I like my four walls and my garden and if it's not football-related, I don't want to go out", which is usually fine, as long as he's getting fresh air and exercise by bouncing/swimming in the pool.
Sometimes I feel we should have this itinerary of theme parks, cinema trips and days out, but then the school holidays are meant to be relaxing, for the children. If they're stressed about the public transport journeys/strangers, then it doesn't make for "fun", does it?
So, into town we went. Primarily to pick up this (and doesn't D look pleased we did):
And our trips to town don't include toy shops, neither T or D seem interested by them.
Instead, it always involves one or two of these, something I never begrudge buying and this week's Word Of The Week:
There is just something so fantastic about opening a new book (I always prefer hardback btw) and knowing that it's all yours, to read in your own time. Sometimes a chapter or so at a time, sometimes you have just to keep reading and reading because you need to know what happens next (and then you realise it's 1am).
I'm so glad that T and D share my love of reading, their imaginations can be quite limited but the books open up so many discussions about the stories and the characters. I have a proviso that if they've been okay in town and got on, then they can each choose a book.
D chose these on our last two trips (one after last week's hospital appointment and one today):
The Fairies one has gone everywhere with her since last week, she loves to dip in and out of it and tell me facts about the fairies, all 150 of them!
The Minecraft book was her choice today, she does like her Minecraft!
These were T's:
The Temple Run ties in (ish) with the app and the outcome of the story depends on the reader. Every so often there's a choice of story plots with pages to turn to if you want a particular thing to happen.
The other one was something that T was very eager to read, he likes the look of the cover and its length (over 700 pages).
And me? These were a few that arrived from Amazon, the GBBO books fulfil my current love of baking and adapting recipes and the Landline one looks really good. Sort of along the lines of the film, Frequency, finding a link to the past with maybe the chance of influencing how life may turn out.
This was lovely to see today too, our pitshop in the coffee shop after buying our books, T and D happy together:
And that means more to me than any expensive day out.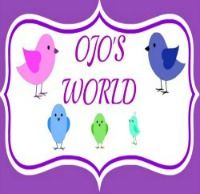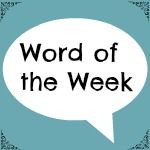 ---
---