I'd never attempted to make ice cream before yesterday, not sure why now. It was soooo easy and the finished colour was amazing.
Lots of scope to adapt and experiment with different fruits too.
This recipe came from nigella.com but I adjusted the ingredient quantities a bit.
Blackberry ice-cream:
Equipment needed:
Small saucepan
Wooden spoon
Spatula
Whisk
Mixing bowl
Plastic bowl
Ingredients:
500g blackberries
(I used up what we had left, just under 400g)
75g caster sugar
30ml water
300ml whipping/double cream
(Hubbie brought in 2 x 284ml cartons so that's what we used)
Nb: I guess using more blackberries versus less cream would have made for a stronger colour but the flavour was fine with the lesser amount
And here's how we did it:
Put the fruit, sugar and water into a saucepan. Stir, cover with lid and summer for 5 minutes. Stir again.

The original recipe said put the fruit mixture then through a sieve but I wanted to keep the blackberry bits in it so I whisked the fruit mixture together until it looked like a sauce (ish). Transfer to a plastic bowl/container. Set aside to cool.

Now for the cream. Whisk the cream until it's thickened but still soft.

Make sure the fruit is cool enough before you add the cream otherwise any heat might effect the cream.
Add in the cream and fold in gently, ensuring all the fruit is incorporated.

Put into the freezer for two hours. Whisk or mash the ice-cream up with a fork and return to the freezer for a further two hours. Repeat the whisking/mash process.

Totally yummy with the blackberry crumble squares I made on Saturday, I just love the colour of the ice cream.

T was extremely partial to the combo too, another way of upping his fruit intake without any additives/preservatives (yes, that is his bowl).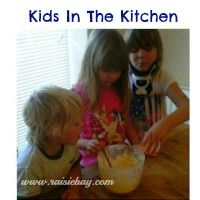 ---
---