We've been having fun in the kitchen today, a bonus for me that it involved a few giggles and some fruit too.
Today's recipe came from adaption of a feature in D's Girl Talk Art magazine, it was entitled "Brilliant Bananas" but our version is more of a cake-pop effect, so we've called them Fruit Pops.
We did try making this with the whole bananas last week but both T and D found that the frozen bananas were too
heavy and large to dip properly.
So, we adapted.
Fruit Pops:
Equipment needed:
Tray
Foil
Coffee stirrer/lollipop sticks
Saucepan & bowl for melting chocolate
Small bowl for sprinkles
Ingredients:
Fruit that can be sliced/eaten whole – we used sliced bananas and seedless grapes
White chocolate for melting
Sprinkles
Here's how we did it:
Cover a tray with foil.
Slice your fruit and pop a stirrer/lollipop stick into the separate pieces. Put onto the tray and into the freezer for about 2 hours.
About 10 minutes before you want to make the Fruit Pops, melt some chocolate in a glass bowl, in a saucepan half filled with water. Or you can microwave the chocolate for about a minute, but don't let it over heat.
Put your sprinkles into a bowl.
Get your tray of very cold fruit out of the freezer.
Now for the fun bit!
Dip one of the fruit pops into the chocolate and then as quickly as you can into the sprinkles. Reason being the cold fruit will make the chocolate set very fast!
Once they've all been done, you can either eat immediately (it is chocolate, after all!) or pop back into the freezer where they'll keep for about 3 weeks (or significantly less if Mr Bluecrisps is around).
Not sure why I'd never had a frozen grape before, they're yummy!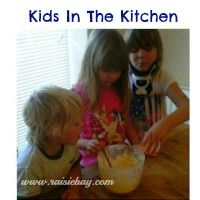 ---
---