That is my word to sum to up this week and, in true multi-tasking style, here's why, with a few Reasons To Be Cheerful too:
1. Secondary school
I must admit, once we knew T's school place appeal was successful (I'm still yay-ing about that, btw), I was a bit concerned about how close the end of term is.
But things have moved incredibly quickly since this time last week. We've had all the paperwork from the new school, a letter from the appeal panel detailing why they upheld our appeal and the Head of Year 7 from the new school has already been to see T in primary school to chat to him.
Next week sees an all day visit for T at which he'll found out his House group so we can start getting uniform.
All seems a bit real now and so, so happy we appealed. Blimey, it was stressful though!
2. D's sports day
This was yesterday and she did win a medal, yay! I was immensely proud of her for taking part in a non medal team event, a relay. Everyone did so well and it's always great fun to watch.
3. Music
I love sticking my ear worms in after dropping D off and listening to some music. I'm a bit of an 80's gal music-wise and so was very happy to hear that Midge Ure has a new album coming out soon. I pre-ordered it and a couple of tracks have already downloaded, nice to listen to whilst walking through this:
Become is one of them and it's fab, here's a bit of the chorus:
"Something good
Something strong
To become what you rely on
Take a chance to become
Time to go. Time to leave
To believe what you believe in
Make the change to become"
Sometimes lyrics can seem so applicable and those stood out for me.
4. Naughty but nice!
Very into maxi dresses at the moment and this was in the sale, called "Happy Days":
5. Friday
In true "whooosh" style, I'll be heading off to the Brilliance In Blogging Awards bit of BritMums Live tomorrow, because of this:


Umm, nervously excited or is that excitedly nervous? But definitely a Cheerful reason.
Very much looking forward to putting faces to blogger names.
Today has been a quiet one after recent excitement for T and D, I'll gloss over my snappiness about the World Cup!
So, a definite "Whoooosh!" week, I wonder what next week's will be?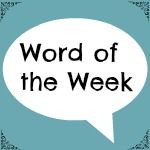 ---
---