After our brilliant news last night:
I've been trying to think of a word that is going to sum up our absolute roller coaster of a week, a word that's not roller coaster that is.
I decided on:
And here's why:
1. The appeals meeting on Monday for T's secondary school place was hard going (click here for details), I didn't think we had any chance of success but we went in there together, determined to try our best.
We (Hubbie and I) spent the whole day together, an overview meeting in the morning, a "how do we approach this" chat over lunch and then nervously approaching the panel meeting where we set out our case.
So glad we were together and united.
2. Tuesday brought some time with T as D was at after-school club, he is a mature head on young shoulders but very prone to toilet humour. We're both looking forward to introducing him to the late, great Rik Mayall in a few years, he will giggle away at the sketches.
3. Wednesday saw T and his school football team win a carnival tournament, they played brilliantly together as a team. Later on we all went to a SN soft play evening, all together, having fun and laughs (post here).
4. And then the email which came through last night but not read until 2am. We did it! Our son now has a secondary school place in a fantastic school, obtained on appeal, we are so, so chuffed. Of course I had to wake Hubbie up and tell him, both a tad tired this evening, but so happy for T. We did it, together!
Part of me doesn't believe that we've achieved this, part of me is thinking that the email is meant for someone else, that a mistake has been made. Once the official confirmation comes through it will be a whirlwind of transition visits, meeting (I hope) with the SENco, uniform, school bus sorting and everything else. It's going to be a very busy last few weeks of T's primary school education but, blimey, it's worth it!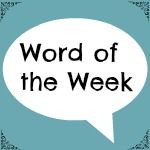 ---
---