iPads and related products are just wonderful, aren't they?
So useful as educational tools, as a calming mechanism and as a means of communication. They present so many possibilities in one light – but fragile – package.
The fragility of these wonderful devices has always concerned me, they're not cheap after all and a simple screen replacement is (I believe) over £100, accompanying that is the fact that the SN child would greatly miss his/her device whilst being repaired.
We were sent the most droppable/bounce-able iPad case recently by TabToob and I wanted to share how we got on, but here's some information from their website first:

"TabToob is a shock proof case which protects your iPad from falls, drops and throws.
It's light, chunky & easy grip design is perfect for those with motor difficulties and the tabstrap (£4.99) allows you bagless access to your iPad
Tabtoob comes with a screen protector which doubles as a stand, perfect for hands free use."
There's also a video (click here) where you can see a TabToob really being put through its paces.
So, how could we test out the TabToob? We took it to a soft play centre and D and I rushed around the mirrors and went down the slides with it!
We went around here and down here:
Thanks to the carry strap firmly around me, the TabToob (and ipad inside) were absolutely fine when tested at the bottom of that (very) steep slide!
I also like the fact that it doesn't necessarily look like an ipad case with its neutral colouring, it's extremely well protected and the optimal tab strap means that it could just be slung over the back of D's buggy if we're in town or, if she's in the back of the car, the strap can go over the seat in front. It's also very easy grip, excellent for those with motor difficulties. The screen protector also doubles as a stand, as indicated in the first photograph.
Prices for the TabToob start at £19.99 in the black case and is also available with a red or blue screen protector. The TabStrap is £5.99 but there is a saving of £1 if the case and strap are bought together here.
All in all, a product I can't recommend highly enough, both from the safety that it provides to the iPad and the reassurance it gives to a parent/carer.
It is suitable for iPad 2, 3, 4 and iPad air
and that would be my only gripe, that it doesn't come in an iPad mini size at the moment.
Disclaimer: we were sent a TabToob case and TabStrap for the purpose of this review, my words and views are my own.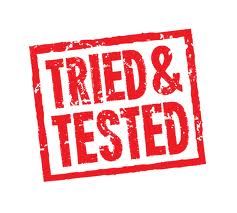 ---
---