I have some weeks when the "word" is very obvious, others when any number will do and I'll spend some time wheedling down the options.
This week has been one such week: I could have chosen "cough" because, yes, it's still around, annoyingly; or maybe "blue" because I love all the bright hues of blue in clothes around at the moment, or "twister" as those ice lollies are just so yummy with a sore throat.
Instead, my word for this week is…
And here's why:
We finally have the appeal meetings for T's secondary school place on Monday. It would be nice to think that this cough finally disappears by then but if not, so be it. It's our chance to tell a panel why we feel their school is the best place for T and fingers/toes/everything crossed!
I've umm-ed and aah-ed about going to BritMums Live and decided that I'm just going to the BiBs part. I would love to go to the whole thing but realistically the aftermath I'd come home too far outweighs it. So, not this year but hopefully next year. I'm really looking forward to finally catching up in real life with blogger friends, if I can find them!
I've finally chosen my BiBs outfit and my appeal meeting outfit too, hence the enjoyment of all the blue shades around.
Our three little guinea pigs (George, Bungle and Zippy) are outside for the summer/autumn in hutches I'd put together yesterday and today. We finally have a bit of living room back where they'd been, it's nice.
And it's finally Friday, nearly time for D's favourite meal of the week – fish and chip shop tea – I wonder what her "best and worst bits of the week are, we have a round-robin when we all say our "bits". D always prompting if we hadn't done it yet.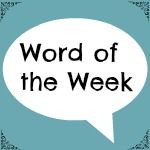 ---
---