It's time to choose one word that sums up this last week…
I was considering "cake" as it had been a bit of a cake-fest what with birthday cake last week and anniversary cake today, but no.
Then I thought "cough" as that has been me, almost 24/7. Cough, cough, cough…and repeat. Annoyingly.
But I'm a "glass half full" gal and my Word Of The Week has to be:
And here's why:
The relentless rain of earlier on in the week has now stopped (yay!) and today, much like yesterday, has seen T and D bouncing away on the trampoline, bouncing themselves and balloons/balls, laughing away.
There have been moments of minor skirmishes but because we've all been together, it's been dealt with relatively quickly (we'll brush yesterday under the proverbial carpet) and we've all moved on. They've also played hide and seek and cricket of sorts, all in good humour.
As I've been laid up with this silly cough and cold, I hadn't had a chance to go out card shopping for anniversary cards, so T, D and I all crafted cards today. Their individual efforts were lovely, D's was a lovely drawing and T's was full of "YOLO"'s (his favourite catchphrase and his particular brand of humour.
We always have a "best and worst bits of the week" round-robin at tea time on a Friday. D's is usually pretty much the same; her best bit would be "cuddles" and her worst "the bullies at school" but this week's best bit was "trampolining, playing hide and seek and cuddles" and her worst was "the rain" and "Mumma's cough". T's was very similar; as were Hubbie's and mine.
Silly cough aside, it's been a really good end to the week and one full of giggles, a happy T and D running in and out playing and fun. Lots of fun.
I hope everyone's day has gone well Jx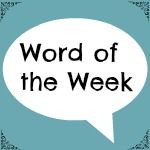 ---
---