Hubbie has just reminded me that I haven't written about my "word" for the last week. It's been a week where T had his SATs at school and D has been counting down to her birthday. Football has, as ever, played a part too.
If I could sum up our week in one word, it would be:
And here's why:
T has had a long week at school, I can't quite believe this is his last term in primary school and, from September, he'll be in secondary school. Where we don't yet know, as we're appealing a refusal at our first choice. He's growing up fast.

Similarly D, she'll be 10 next week. 10! Where have the last ten years gone? I had home births for them both and it was a gorgeously sunny day when she arrived, six weeks after we moved.

Itsey (the cat above) had a bit of a stressful start to the year what with the high winds and flooding. She's a nervy cat anyway but as a consequence, started pulling her fur out. With the better weather came a more relaxed cat and her fur is growing back nicely.
There's lots of garden activity too:

This was an anniversary present a year after we moved here so it's 9 years this year. We always count the fronds every year and they've definitely increased this year. It had one lowly one when it first arrived!

It looks like we'll get some pears this year for the first time. Very exciting! I wasn't sure whether to take some of the little buds away as the tree is very slight but really looking forward to (hopefully) some yummy conference pears soon.

And our grass….left looking like a mud patch after all the rain, it's growing back.
D has just reminded me that our blueberry bush is full of little berries-to-be too.
Definitely a week of "where has the time gone" and looking forward.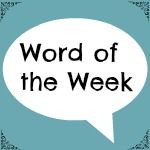 ---
---