I'm late linking up this week because life and all its delights have delayed me.
My word for the week could have been tears, there've been plenty of those – annoyance, frustration and tiredness have played their part with all of us.
But no, it's better to think "glass half full" and therefore it's…(quiet drumroll because it's Sunday)…
One of the things I miss during the school holidays is my little musical interlude during my walk from dropping D off and then again during my walk to collect her. It's a 15 minute or so walk from/to and enough time to put in the ear worms and listen to something tuneful.
It was fab to get both T and D into their separate schools on Wednesday and walk back, ear worm music playing to a quiet house and a coffee that I could drink without it going cold.
Sometimes there's an 80's vibe on my phone; sometimes I put it onto shuffle and there can be Katy Perry, followed by Big Country, then Erasure, then the Muppets (last one was for D, not me, honest).
Quite simply can't live without a few tunes, certain songs have the ability to lift moods instantly.
I sometimes have a sneaky listen whilst in the kitchen too, D followed me in yesterday and we had a sing along and a bit of a boogie, all good fun. Strictly on her terms though, if she doesn't like the tune, she very quickly lets me know.
The downside to being "ahem" older is that many of the albums I brought as vinyls hadn't been available on iTunes, I found a couple of them available and downloaded them, it's been great to hear songs I hadn't heard for blooming years!!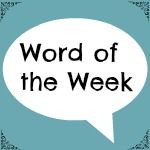 ---
---