Regular readers of my blog will be aware that our Christmas was decidedly un-festive due to a death in the close family four days beforehand. For one reason and another, a family present only found its way to us this week, totally understandable and it completely brightened up D's day!
We have a little tradition on a rainy Sunday of snuggling up with a DVD and some popcorn in the afternoon, both T and D find a cinema environment quite challenging and a "cinema at home" with the curtains closed and popcorn means that they can watch intermittently/do something else with no pressure.
Our family present was therefore ideal for us, it was a DVD and a popcorn maker! Very well thought out.
D was completely fascinated by the popcorn maker and couldn't wait to see it working. She waiting patiently (ish) whilst I set it up, turned it on and then we waited….
D started laughing when the first kernel "popped" and then thought it hilarious when it not only carried on popping but popcorn started pouring out of the machine. It was lovely to see as she'd spent the last couple of weekends (and in between) poorly.
And of course, it had to be sampled too.
The box that the popcorn machine came in was quickly crafted by D into an Easter egg basket and we've played quite a bit of egg hunting, she's getting into practice early.
It's been great to see her back on form today and her laughter was my magic moment/you are my sunshine moment (linky open tomorrow) for the week.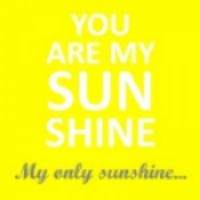 ---
---