Spring must be on the way soon, mustn't it? At least it's half term next week and a break from wet and windy school runs.
It's time to think *happy thoughts* and link up below with posts, old or new. It can be anything; a funny photo, something that's happened or you've heard or just a *smiley* moment.
My moment linked below, came yesterday, a fellow pupil at D's school totally made her day. It was lovely.
I will read, comment on and share all posts, please leave a comment/tweet (@AutismMumma) advising you've linked as I don't receive email notification and please visit other links too.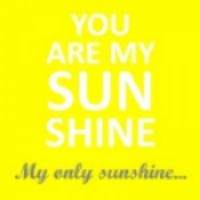 ---