It's been half term this week and my word was going to be…
Because we've both doing a lot of "singing" this week, "calling" for D's Mermaids, as detailed in last week's post.
It could also have been singing because I really enjoy putting in my ear worms whilst on the way to pick up from school and singing along in my head. I miss that during the school holidays, D used to have a Tshirt saying "Music makes me happy" and it definitely makes her Mumma happy too.
But, nope, my word for this week is *little drumroll*:
This word came about quite accidentally, D's been poorly this week and she perked up enough to "help" Hubbie with some painting, she LOVES painting.
As she was painting away, I said something like "you're doing really well, poppet" and D was delighted, she said "you've never called me that before, I like it".
She'd had many nicknames since she was born: Diddle, Dinky, Iced Finger Bun (explanation on request!!) and Gorge but I'd never consciously called her Poppet.
She absolutely loves it and when she's been having a cuddly moment (of which there've been plenty because she hasn't been well), she'll remind me that she's my Poppet.
I looked up the definition and it suits her very well:
A term of great endearment and affection, used to describe in one word all the feelings of warmth, comfort, kindness, generosity, honesty and strength of character you feel everytime you are with that person.
A word not to be used lightly, but one that expresses great respect and admiration for those to whom it is directed.
So, there you have it. My D is a Poppet and she loves it!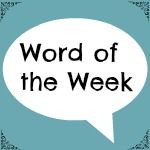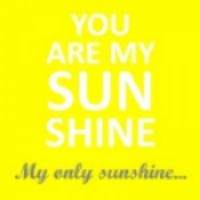 ---
---