Yippee, it's nearly the weekend, time to think about a word that's summed up our week with The Reading Residence's linky.
My word could have been rain but I think we're all fed up with that now. Roll on Spring!
Instead it's…*drum roll please*…
I've had a Very Important Task (or VIT) this week, that of "looking after" D's mermaids in her game whilst she's at school.
Quite an honour, this VIT, because she loves mermaids, absolutely loves them.
We were at a themed birthday party at a soft-play centre last weekend and there was a mermaid-themed party going on at the same time. D could not take her eyes off the staff who were in mermaid costumes and the party room was be-decked out with netting from the ceiling, shells, mermaid decals etc, she loved seeing it all.
So, my VIT has involved checking they're okay whilst D is at school, making them "sing" to produce new mermaids by matching up colours and traits to see if D gets a good one:

Collecting their coins whilst they're in their realms:

And ensuring that the mermaids are "happy", I was told by D that I was a "good girl" when one realm achieved a 3 star status (meaning D has ecstatic mermaids, if only life were that easy):

D also likes to draw pictures of mermaids and she absolutely loves shells of any size, they all take pride of place in her carry-around-everywhere bag. She spotted an abandoned intact snail shell last week and was extremely pleased but did wonder where its owner had gone.
What with half term looming next week, I guess my VIT will be lessened, they are very pretty and appeal to this old "girl" as well as her D!
Mermaids would probably enjoy the rain a bit more than we are at the moment too!
Guess I'm grateful that I'm not Minecraft-ing for D, I don't get that at all!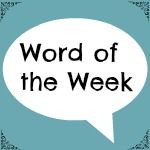 ---
---