It's been another busy one in the Bluecrisps household this week, with some definite highs and lows.
An obvious word for this week would be "Precipitation", but we're going to go with….
I love the colour purple and all its various shades. I'm drawn like a magpie to the purple items in shops and enjoy having a good browse and imagining how things would look in our home.
Hubbie laughed – a lot – when we had to get a new microwave and a purple one found its way into our kitchen (it's fab!).
I also like wearing purple, but mostly in the form of accessories ie. a scarf or a bag. My standard dress code is black trousers, black boots, grey or similar shaded top and then a colourful silky scarf, I mix everything up with an extremely bright pink coat though.
Purple is also a good colour as it's a mixture of red/pink and blue. Having a son whose favourite item of colouring is a blue football shirt and a daughter who is very suddenly into pink/red glittery sparkly clothes, purple is a mixture of the two and very appropriate as I sometimes feel I'm a referee as well as their Mumma.
D and I's favourite game to play is Minion Rush and, at times, I have a definite resemblance to one of these:
The "When I'm an old lady I shall wear purple" poem is very appropriate for me. We have a high proportion of elderly people in our village and on a dry day, they're at the shops, purple coats and purple walking sticks, it makes me smile to think that will also (no doubt) be me.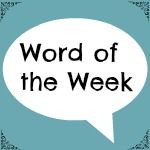 ---
---