This week's word has sent me on such a train of thought this week, with its various meanings. I like it when words do that.
My word for the week is:
I was outside in our back garden with the gate open, waiting for D and Hubbie to come back from her after-school club. I'd said I'd be there so that she could see me as soon as she got back and hopefully it would alleviate any anxieties from the change in routine. It didn't but at least I tried.
Whilst I was waiting, it got me thinking about how boundaries are set, in our case, our little house and garden with its front and back fences are creating a physical boundary to the outside world and I only invite people in (I sound like a vampire hunter now, lol) if the door/gate is open.
Which had been precipitated by quite an interesting (but concerning) chat with T. He came out of school on Thursday extremely upset because one of his friends had been racially insulted. T attends local men's team football matches and hears things said to each other amongst themselves, whether it be in jest or heat of the moment and is aware that it is banter and that they all exit the pitch laughing and joking, this incident at his school had a different tone and T was aware of that, which was partially why he was upset.
It made me wonder whether the child who said the slur had had boundaries set to him. I have always told T and D that words used in a certain way can hurt and that they should not say them unless they mean them. This doesn't always work with D and she has said some awful things to me in the past but it's especially important that T understands this as he'll be heading off to mainstream secondary school in September.
And then I thought about personal boundaries, the ones that I put up. It takes a lot for me to speak publicly in a group situation because I blush (yes, still!) and get worried that I'll say the wrong thing. I sit there and think of things that sound good in my head and then decide not to speak up.
It also look a lot for me to enter another relationship after C's father left. I spent over 2.5 years not wanting to be in potential dating situations, concentrating on keeping our little house going and ensuring that C grew up a happy child. Then something just "clicked" with Mr Bluecrisps and although neither of us were actively "looking", we "found" each other.

We all have our little boundaries, that's what makes life so interesting I guess.
Thanks for reading Jx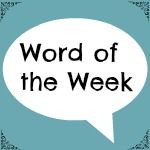 ---
---