It's funny really, D was so, so tired yesterday that I contemplated keeping her off school today. She hasn't been herself this week at all.
I'm glad we went in, in the wind and rain though, because – thanks to a little boy with a big heart – D has had a lovely day.
D is definitely in the minority at her SN school, there are far more male pupils than female and she has a little harem of admirers, 4 boys that she calls her "boyfriends". There is one slightly older, two the same age and one younger.
It was the younger pupil who walked in behind us at school today and gave her a card and a fabric/plastic rose, that he'd chosen himself. There were collective "awwwww's", smiles and pink cheeks. It was incredibly sweet. He was rewarded with a kiss on the cheek so two happy children started their school day very well.
Later on there was another card as all the pupils had had the chance to make
cards and D was again a lucky recepient.

D was overjoyed with the rose and showed (almost) everyone in school, she said she didn't show her other "boyfriends" in case they got jealous.
It was lovely to see a sunny moment this morning, amidst the absolutely rubbish weather, a lovely end to the week!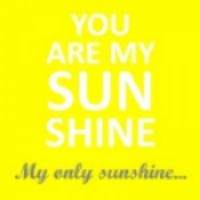 ---
---