I'm late with my Reasons To Be Cheerful (hosted here) this week as, like last week, it's been quite full-on.
Hopefully that means plenty to be Cheerful about:
1. My main one this week would be having an issue at D's school sorted out promptly. She is at an SN school and was getting picked on in the playground repeatedly by one child, it affected her so much she declared that she wouldn't be eating and would make herself ill so that she couldn't go to school. A massive worry for us. Coincidentally the following day was Parents Evening and when we got there, D's teacher had investigated, been proactive and the relevant class teacher had spoken to the child. A huge relief and *fingers crossed* D has been okay since.
2. Both children are delighted with our new, smaller but safer, trampoline. Very impressed with the way the springs and poles are completely separate from the child bouncing. This is a 10ft and our previous one was a 13ft enclosed so it's freed up a bit of garden too. Roll on Spring!
3. I've been busy with a brush this week too and this amazing colour is a chalkboard paint. Perfect for the airing cupboard door in D's room. Next up with be sanding down and repainting (pink) an old dressing table for D to use as a desk.
4. Hubbie's workbook is filling up nicely, which is always a comfort.
5. We lost 6 fence panels and posts in the awful winds recently. Our side fence currently resembles a stack of dominoes. I asked someone to quote who we've used before and will be using again and his price was really reasonable. He's booked in now and it will be such a relief to get it done.
6. We have a nice supportive group happening with Wobbles Wednesday every week (post here) and anyone is welcome to join. We all seem to have had a bit of a blip this week, which is quite funny but the support is great.
7. I've had plans for a new linky for a while and have gone for it and scheduled it for tomorrow. Slightly nervous but pleased that I managed to get the badge done, I'm such a techno-phobe!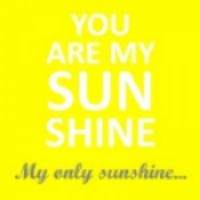 8. It has been so nice to see a bit of sunshine this week, even though my garden looks like this:
Looking forward to reading the other posts to see what's been making people smile this week.

---
---