Our journeys around and about this week have been accentuated by these:
Mole hills, lots and lots of them.
They've appeared overnight in most places so there must be a very busy mole or moles (as they're widespread) burrowing around, coming up for a quick check where they are and disappearing again.
It's prompted quite a few chats about what the moles do underground, what they eat, why they burrow and we've tried making little mole faces and burrowing in blankets.
We found this funny little video on YouTube too, which D loves:
An Animated Music Video to the song of the same name. Music Recorded by the Yo-Yo's: Randy Starr & Dick Wolf. (Most definitely not the Law & Order Dick Wolf.)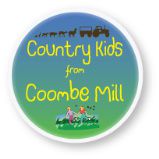 ---
---