I popped into town this morning, it was raining and busy. No doubt full of people like me who are wondering where early December has gone and what crackers to buy for the festive table.
M&S's food hall was packed and this was at 930am, goodness knows what it's like at lunchtime. I was glad to get through the self service tills (am I the only one who talks back btw?) and head into the relatively quieter clothing area.
A woman approached me with a smile and, as she wasn't wearing a staff uniform, I figured she wasn't selling insurance/energy/store cards etc.
What she was offering me was a 20% voucher, she'd had it in a magazine, used it and wanted to pass it on. It was valid for however many uses, before expiry. How thoughtful!
I'd spent my budget so looked to "play it forward". The first lady I approached had been given a voucher by someone else but the second one gladly accepted and said she'd pass it on too.
I can just imagine these vouchers still changing hands now, such a lovely way to spread a little happiness and festive cheer.
Linking this to Vic Welton and PoCoLo and my own little positivity linky which I'll start in the New Year (badge below).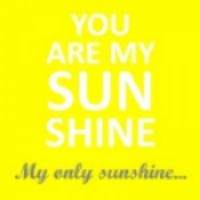 ---
---