Today was meant to be a good day, all day, at least for D. She was heading with her school to the wonderful special needs adventure playground near (ish) us. It's a wonderfully inclusive place and – apart from when she's at home – I've never seen D as relaxed as when she's there.
Despite the fact that the two boys who name-call in class broke her plastic tiara whilst they were all there, she was in excellent spirits when I collected her. Very proud of the crown and "gold" bar she'd made, she'd also made me a crown too so that we could be princesses together.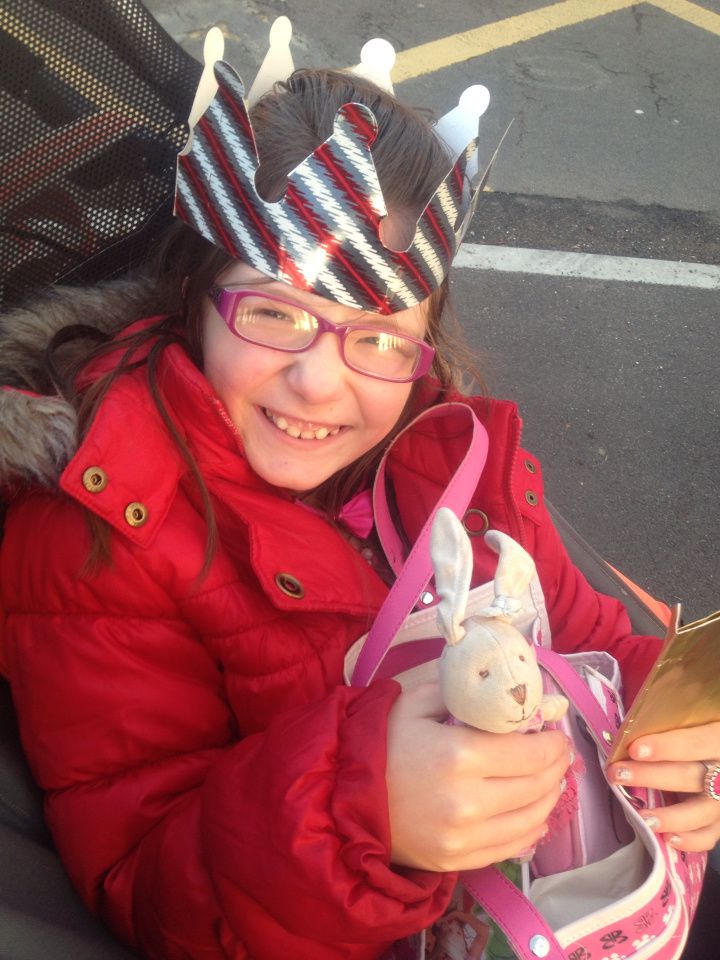 All seemed well and positive.
T had his Victorian museum trip today and, after some initial anxieties about what he had to wear and what he'd be eating, went off happily. We'd chatted and put it into context that his great x 4 grandparents would probably have experienced what he'd be seeing today and timeframes and I think that helped our fact-seeking T put it more into focus.
He did mention though that whilst all the children were asked to refrain from having anything 21st Century in their lunches, the teachers all had brought crisps etc in for their lunch…hmmm.
Couple his trip together with basketball after school club and it was one tired T.
Unfortunately D's attempts at humour were met negatively by T and they were soon sparring. Combine this with an attempted discussion with D as to whether her tiara were broken deliberately (it sounds like it was) and D was off the scale very quickly. Unwilling to participate further or communicate and the evening has ended with her stropping in her room.
Nearly the end of the week and a new day tomorrow. I love them both so much but together they just seem to rub each other up the wrong way. Is it their autism, pre-teen hormones or something else?
Idk, but I hope everyone's day has gone well. Comments/RTs/shares as ever welcomed, thanks for reading Jx 😘
Sometimes they do get on…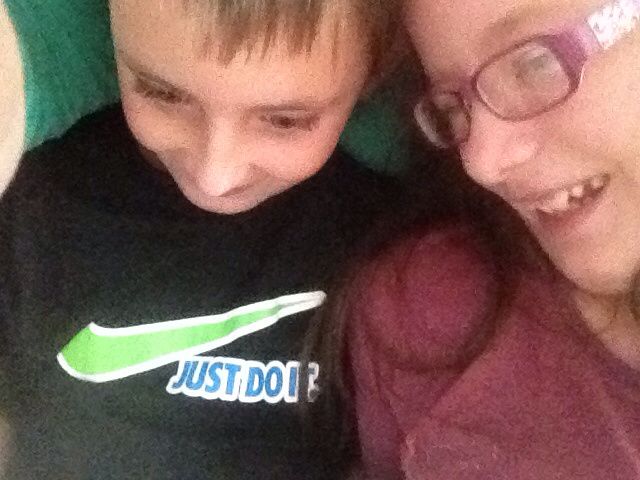 ---
---