I don't like to criticise people openly generally on my blog because I don't like being criticised myself. It hurts and the times I've been trolled (by both strangers and fellow SN mums) it took me a while to bounce back, to decide to "turn the other cheek", to recognise that I'm trying – in my own little way – to do the best I can for my children. Children who, by a quirk of genetics, both have diagnosed autism. It doesn't make me love them any less, if anything I love them more because I'm learning daily about the anxieties and challenges they face.
In the BBC article below, Katie Price suggests that SN parents are "ignorant", "don't want to look for help" and are "lazy" for not looking for and accessing support, support that is apparently readily out there.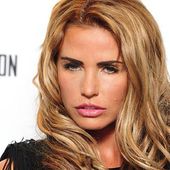 Katie Price speaks out, and the week's other disability stories
Are you in the disability loop? Here's our top spots for this week. Katie Price, model, businesswoman and mother to disabled child Harvey, was outspoken in an interview with Sam Walker on BBC Radio 5 live this Monday. Walker asked her if she thought there was enough help available for families with disabled children.
I have always thought Katie spoke very honestly about having a disabled child, in terms of the challenges living with a child with multiple disabilities brings, she could have chosen not to speak about him and to hide him away, but she didn't, she's proud of him.
As am I, of T and D. As are the many SN parents everywhere, trying to find out the best course of action for their child(ren), learning from each other's experiences. Having to do it this way because support is not readily available, far from it.
When your child is given a diagnosis, you are generally handed some leaflets and wished luck, or I was, twice. There are no follow-up calls, no "how are you doing", nothing.
Everything is an uncharted battle (and I don't use the word "battle" lightly), from discussions with SEN co-ordinators around schooling (which very often has no extra 1:1 provision if the child is not statemented), to trying to obtain a statement (which is emotionally draining), to (what should be relatively simple things like) obtaining a repeat prescription for medication. It all takes time, many many phone calls/emails and a lot of persistence.
I don't have the luxury of a nanny or a PA (I used to be a PA btw so find it frustrating when phone calls/emails are ignored), I'm just me and no matter how drained I feel, the school runs still have to be done, I make sure I'm there on time, standing in the right place, waiting for an indication as to how the day had gone.
I don't have time to be "lazy" and I wouldn't know how. Am I "ignorant"? Only to the fact that there are probably additional services out there, but I wouldn't know how or where to access them, they're not handed to me on a plate. I'm not famous.
I admire parents in the public eye who promote awareness of disabilities, it makes me feel we're all part of a very privileged club.
What I don't like is being patronised, even if it was unintentional.
"United we stand, divided we fall" was a blog I was prompted to write last year, it seems applicable to quote from it below:
Like I said in my "penny for your thoughts" post, I am so grateful for the support and information you can find within the autism community here on Twitter, amongst the people who follow me and I follow back, there are:

Mums with toddlers newly diagnosed or waiting for a diagnosis Mums who already have a child on the spectrum and are either pregnant with another child and wondering how they will cope – or wanting another child Parents whose children start "big" school (primary or first grade) in the autumn Parents whose children CAN'T not WON'T attend school – due to anxieties and lack of support Parents of teenagers and young adults Autism parents who are parents themselves (that is something I always wonder, will D form a relationship) Individuals who are on the Spectrum and blog about their experiences and how they view things – so insightful, so useful People who work with autistic children and young adults Individuals and companies who genuinely want to help raise awareness.

If I haven't name-checked your particular circumstance, please don't take offence 😃

What I'm trying to get across is, this community is SO useful, gaining and sharing information, bouncing ideas off each other, sharing a joke, empathising with an experience.

There is so much negativity and worry around at the moment: the savage cuts the Government are enforcing; the statementing process proposed overhaul; the potential removal of Aspergers as a diagnosis if DMS5 goes through and the general indifference and lack of awareness out there – after all, as we know you can't see, smell, hear or touch autism.
http://www.autismmumma.com/2012/03/07/united-we-stand-divided-we-fall/
---
---