We had our long-awaited trip to Legoland today, booked for today as I thought it would be less busy with the fireworks having happened the previous nights and it being very close to the end of the season.
It was busy, but not overly busy, which suited T and D fine. We'd had our hands stamped as D is on their system as having issues with queuing, I could put T on their system too as he's had a formal autism diagnosis too but it's less complicated to have just the one and it's extremely unlikely we'd go without D in the future.
We'd purchased our (extremely attractive) Legoland ponchos and they were a godsend, the water rides were very, very cold! The action shots that the rides show after had us all resembling minions, very funny.
Whilst T enjoyed the rides when they were happening, he got extremely frustrated with the not knowing what would be happening next and the wandering around trying to find the next ride, even with the visual aid of maps. I did wonder if next time, I should timetable it all down for him, it certainly would have made life easier. He was snappy and agitated, D picked up on it and responded, and although we didn't have actual bolts, there were a few walk offs in protest.
Despite the above, the firm favourites were the water rides and the roller coasters, D christened herself "The Queen Of Scream" and this photo captured her perfectly, we bought it as a keyring, together with a family one.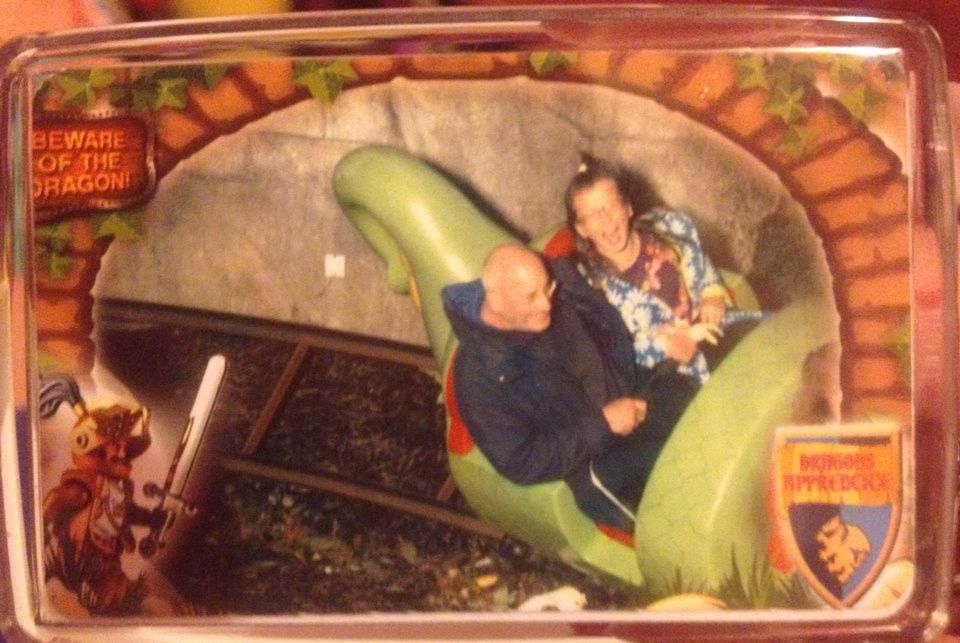 D had also been saving up her chore money for a "golden" key ring, she'd seen it on a previous visit and is very pleased that it connects with other Lego. T choose to buy some very pink-looking strawberry popcorn with his money, which actually tasted better than it looked!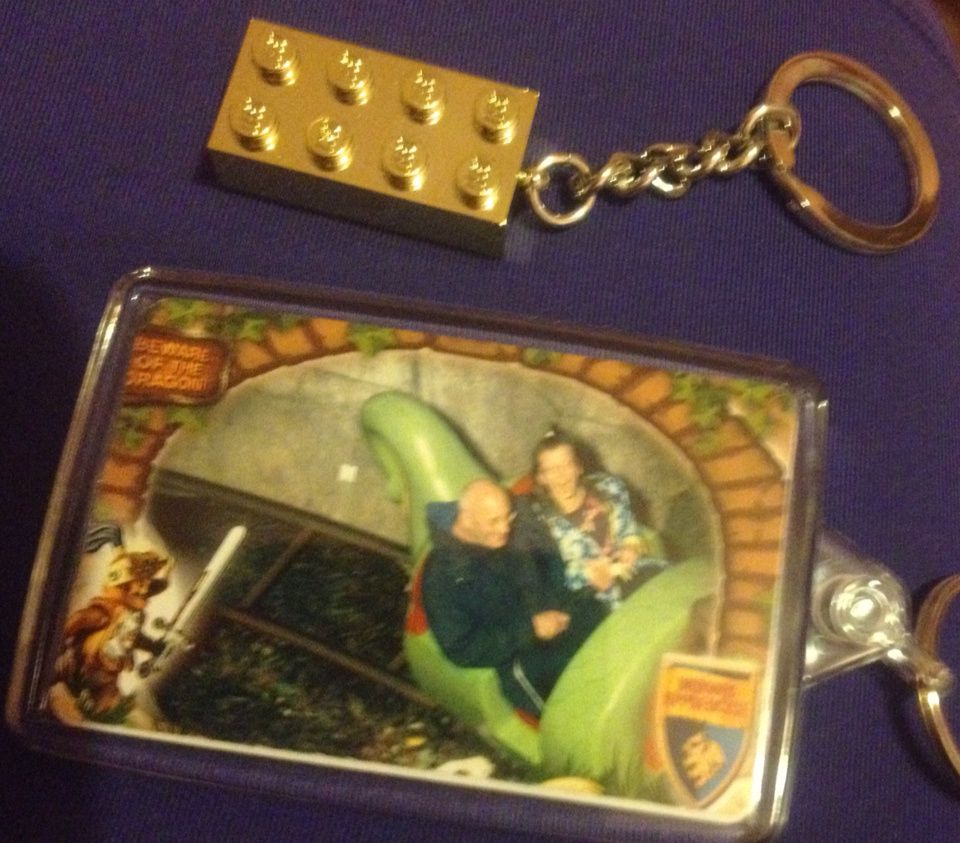 Here's some more pictures from our day:
D with a Lego "friend":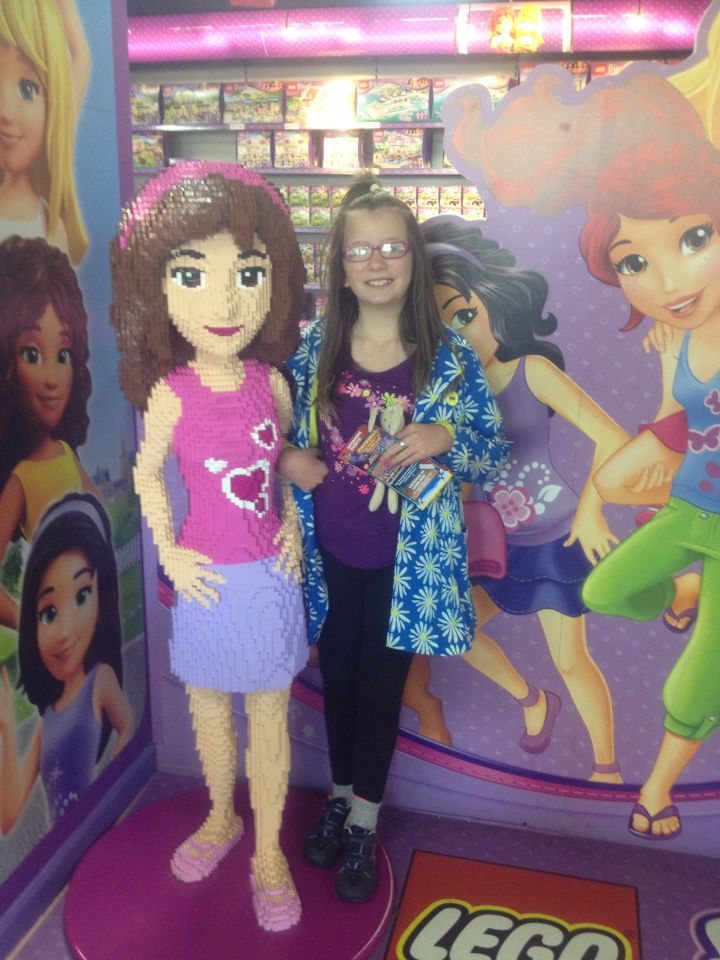 T and D at sword-play: (a bit blurry, they were very fast!)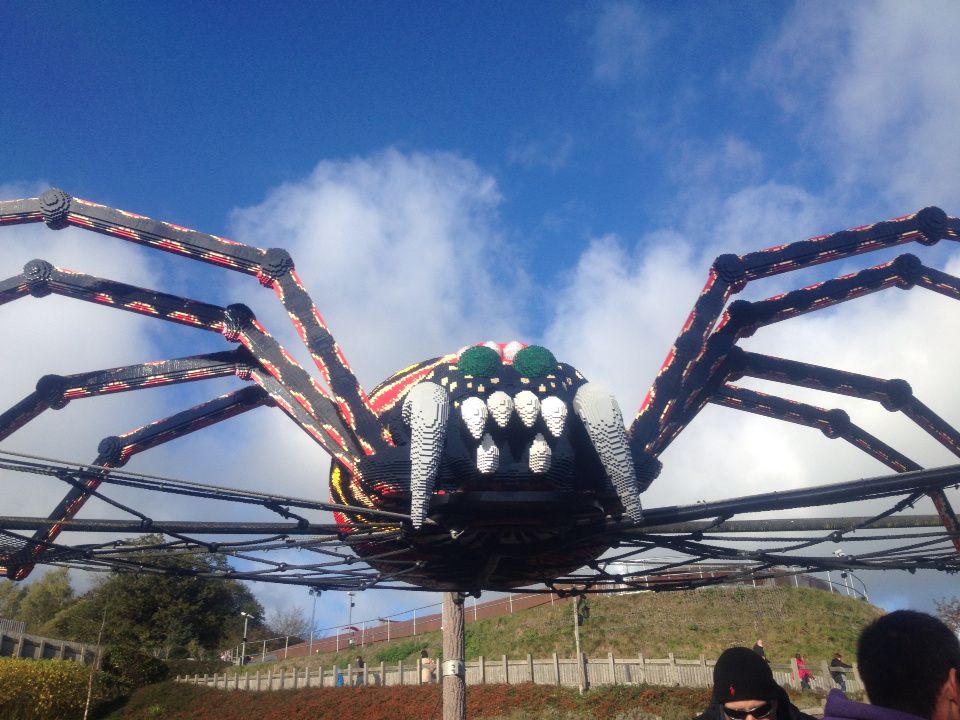 Two tired children tonight and whilst the day hadn't been ideal in part, it's been a good one on the whole. A good end to the half term holiday and it didn't rain.
I hope everyone's day has gone well, comments/RTs/shares as ever welcomed, thanks for reading Jx 😘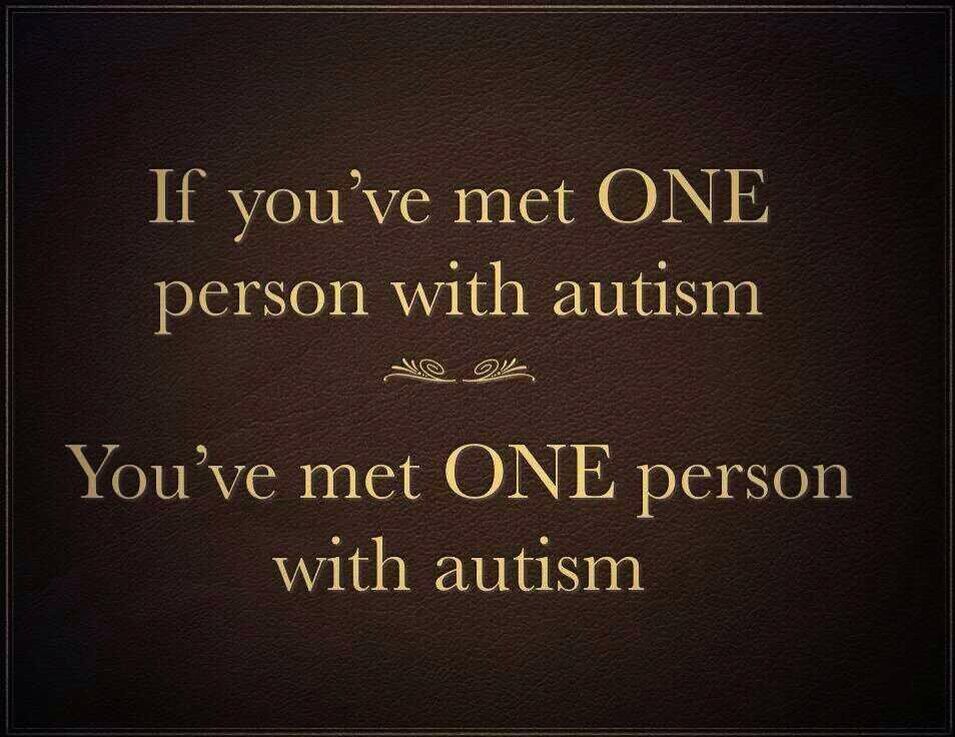 ---
---