A little while we reviewed a book called Angela Nicely – link below – D loves to read and this book had a bright pink cover and a girly picture, perfect for a not-so-little girl who is discovering sparkles, glitter and pink, lots of pink.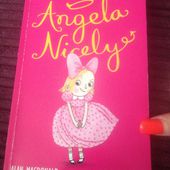 Angela Nicely #BookwormWednesday
Angela Nicely appears in the Dirty Bertie books and Bertie has the favour returned in this book. Angela is just as michevious as Bertie, but seems to cover her tracks better and definitely doesn't get as dirty! D and I have been reading the stories at bedtime this week and I think I've enjoyed them as much as her.
She was particularly interested in the third story, all about when Angela and her mum decide to visit a health farm. It's not as brill as Angela imagines it to be, made worse by the fact that the "baddie" – by the giggle-inducing name of Miss Bullock – takes everyone's sweet treats away that they may have attempted to smuggle in and eats them herself!
This aspect has caused D a bit of worry and angst, she's been taught that "taking other people's stuff isn't nice" and the thought of a "baddie" getting hold of her after-school kinder egg, well…not happy, not happy at all.
D has formulated a plan for if we ever stay in a health farm (unlikely) and encounter someone like Milss Bullock:
Mumma,
I don't want anyone to take my chocolate. We're going to make FAKE chocolate, out of paper and I'll stuff it with mould (plasticine) and paper so it looks real.
If they tried to steal it and eat it, they'd get a BIG shock.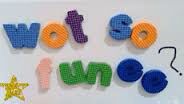 ---
---