It doesn't seem possible that I'm typing 1st November but the smell of bonfires and the wheesh of fireworks outside reminds me that, yes, it's definitely November.
We had some fun things planned this week, most of which we've done which the exception of one, the cinema. It's always a bit hit-and-miss taking T and D anyway, we have to make sure we're sat away from everyone else (as neither of them like sitting next to strangers) and if D doesn't like an aspect of the film she'll want to leave, immediately.
I didn't feel that both D's and my dry, tickly, downright annoying coughs were conducive to sitting in a cinema either.
So, we've had a "cinema" at home, a far more relaxed Bluecrisps-friendly environment. We close the curtains, make it as dark as possible and then pop a DVD on, accompanied with bowls of popcorn. All snuggled up on the sofa and, of course, if D wants to have a little flap, that's fine or a toilet break, no problem.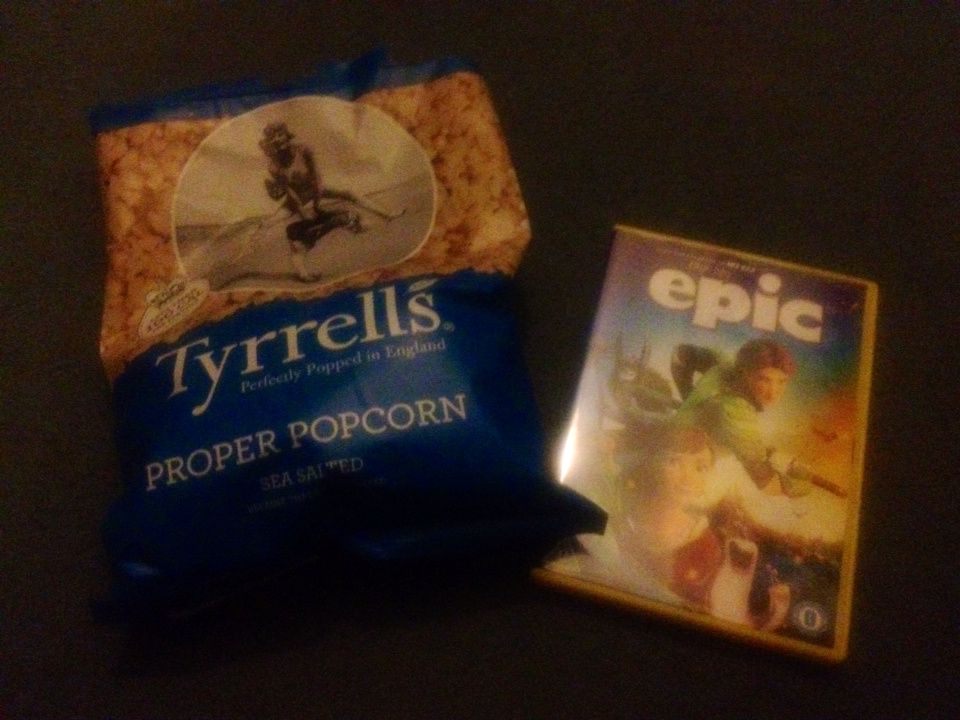 We watched Epic, something we saw at the cinema in the Easter holidays, T enjoyed watching the armies of insects swarming about and D loved the flower people. We all laughed at the slug and snail!
It was nice and relaxed and a good end to the week, which has gone by ever so quickly.
I published details of a photography competition earlier, post below:
No Limits – Photography Competition
I've been asked to share the information below about a photography competition that encourages inclusion, something very close to my heart, having two children with an invisible disability. There are some great prizes for the winners, the competition closes on 24th November so get your entries in soon!
http://www.autismmumma.com/no-limits-photography-competition
I really like the idea behind it, that of inclusivity and we've entered, it literally takes a minute and the prizes are great.
I hope everyone's had a good day, comments/RTs/shares as ever welcomed, thanks for reading Jx 😘
---
---