There is a lovely little shortcut to D's school near us, I've blogged about it before. We call it The Deep Dark Woods after The Gruffalo stories.
The woods were ravaged a bit by the recent high winds but council workers made it passable again this week, cutting back any trees that had fallen/branches that had had their direction forcibly and suddenly changed.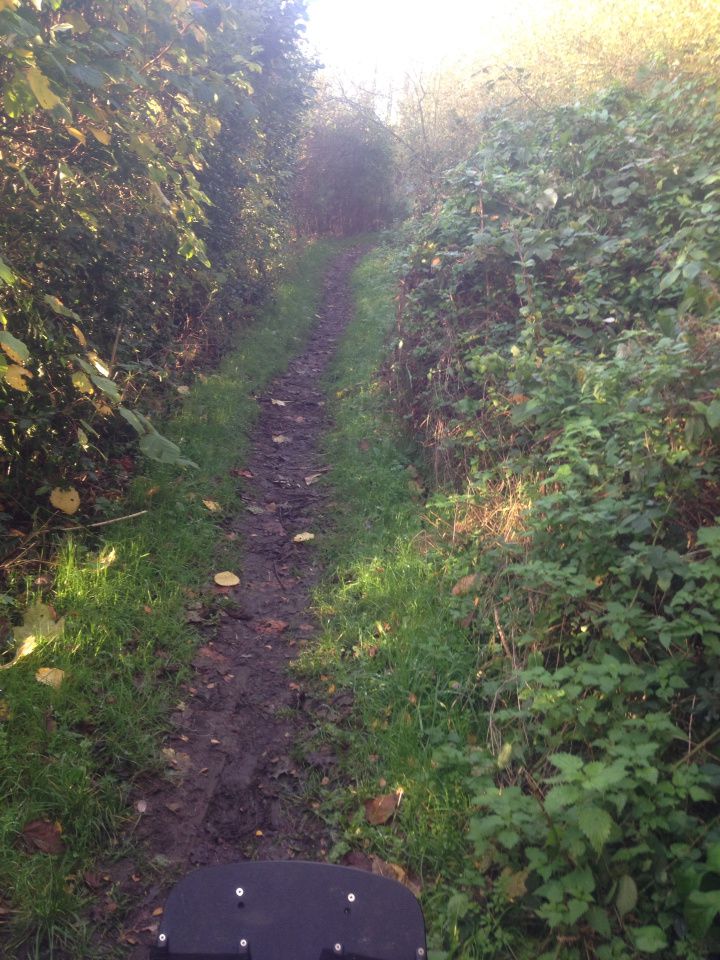 We always enjoy passing through and I really like the way the sun sets through the branches.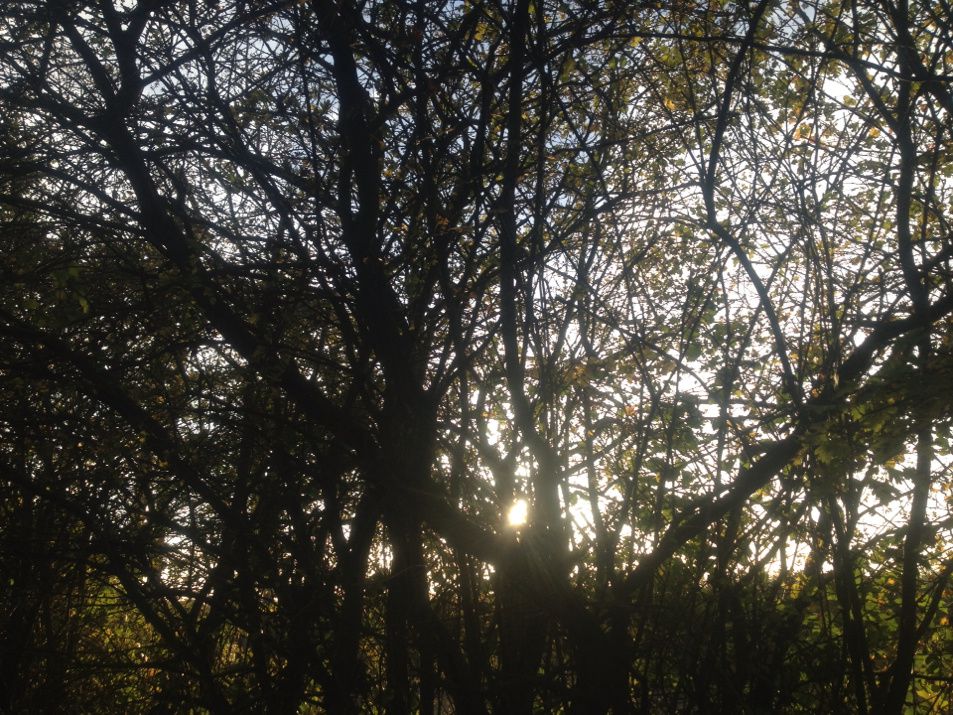 The other good news is that water is starting to appear in the pond again. It dried up completely during the summer and we've missed going past and seeing the ducks. It may only be a few puddles at the moment (see dark patches in the photo) but hopefully a bit more rain (okay, rather a lot) and there'll be enough for the birds to return.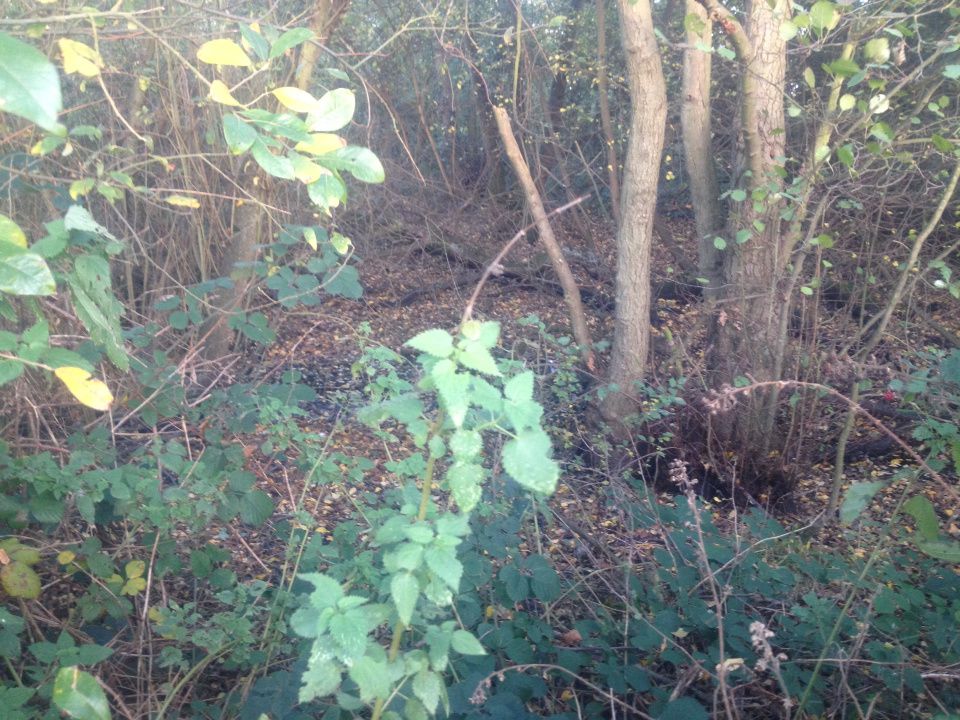 In the meantime, we went past and saw a cat hunting in the pond today! She won't be able to do that when the water is back, I wonder what she found?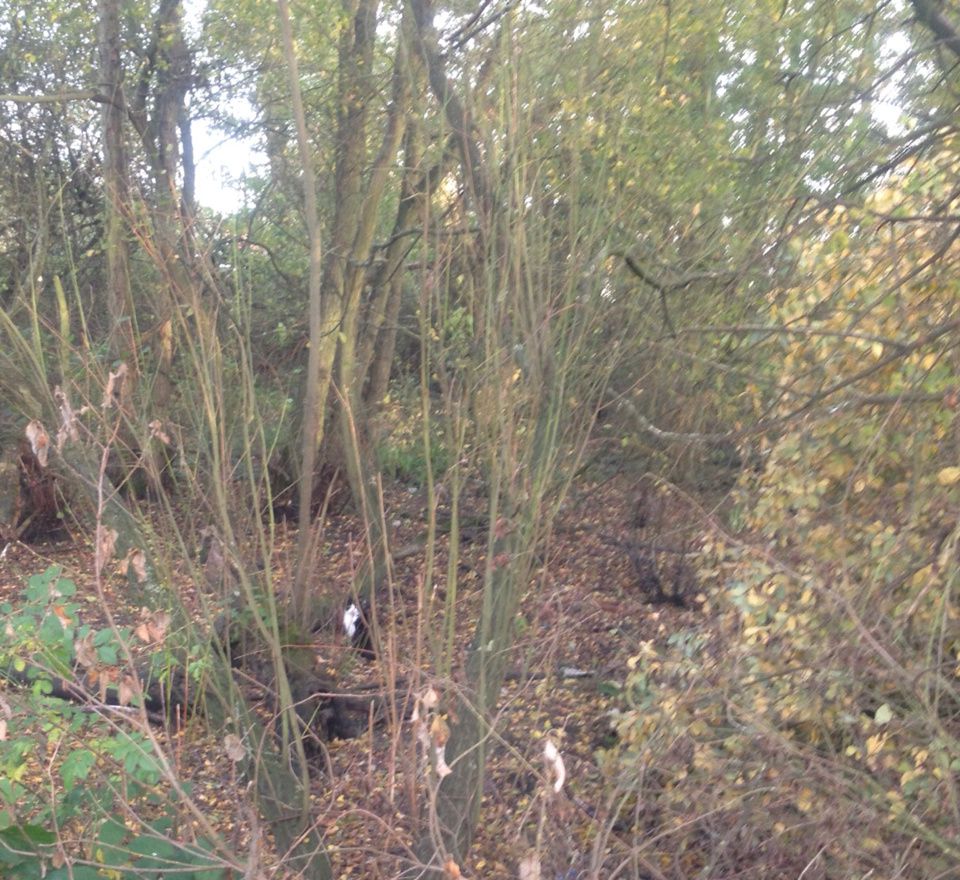 Linking up with Coombe Mill for Country Kids.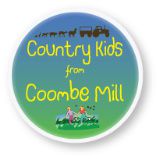 ---
---