We love – absolutely love – browsing in our local bookshop. The staff are so welcoming and there's always a great range of books and small gifts, the bookshop is an independent one too, so it adds to the feeling that we're part of the community by buying from them.
The bookshop is participating in a scheme called "Love Your Indie", a loyalty card scheme started in conjunction with The Guardian in 2011. For every £10 spent, a stamp is placed on a loyalty card and once the card is full (ten stamps and having been previously registered online), the bookshop authorises the full card and you are able to choose a free book.
From the co-writer of the record-breaking BBC3 series, Bad Education 'Doctor, doctor, what do you call a book about comedy that tries to be funny, argumentative, wide-ranging, silly, weirdly personal and fairly well-researched?' 'Doomed to failure.' … Find out more Welcome to Love Your Indie, a loyalty card scheme for Independent Booksellers, in association with the Guardian newspaper and Nudge.
There is a varied selection of books to choose as a reward and I liked the fact that you choose a book, as opposed to merely receiving a voucher, this prompted me to consider titles I wasn't familiar with.
These are the books currently available as rewards. The selection of titles will change regularly to include a selection of new and recent books from the UK's best independent publishers.
Here's what I choose and it arrived within four days: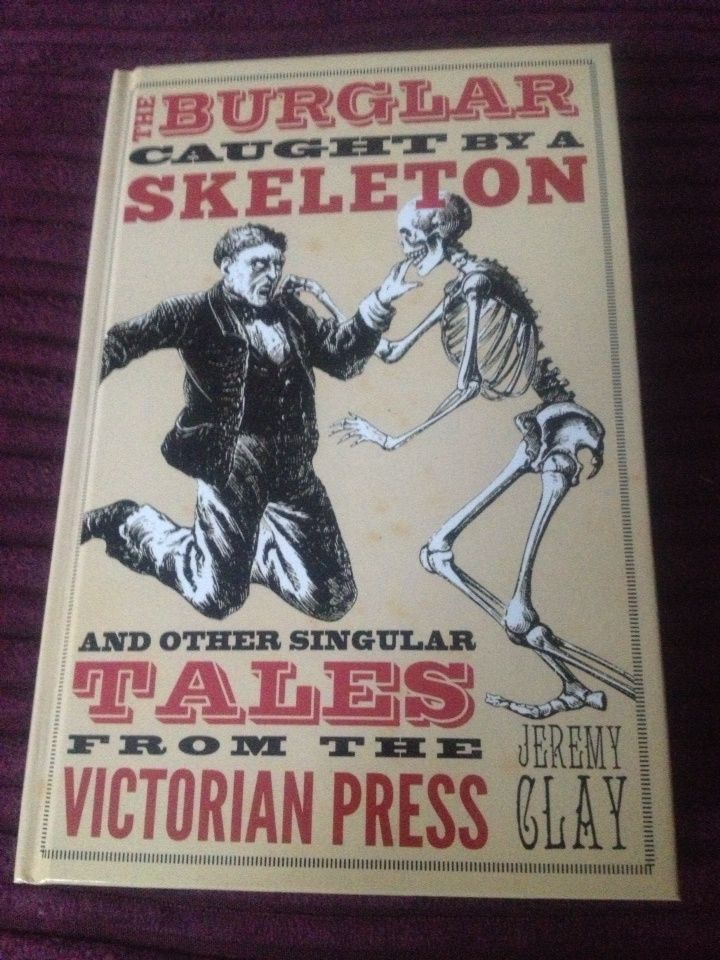 I've spent a good few hours looking through this book today and absolutely love it!
It's full of strange, weird and wonderful stories picked from newspapers of Victorian Britain. A time when there was obviously no TV or phones, entertainment was scarce and people looked to newspapers to inform, entertain and sometimes shock them.
My favourites so far are the gentlemen who kept a pet wasp and the boy who was given a large egg from Egypt, put it under his chicken in order for it to incubate and the end result was a baby crocodile!
This book is something that I'll dip in and out of and would make an ideal gift for someone who enjoys history and a bit of dark humour.
If I hadn't joined the "Love Your Indie" scheme, I doubt I'd have come across this book, so very pleased I joined up.
There is a list of participating bookshops on the website, the book is available to order independently, here's the ISBN details: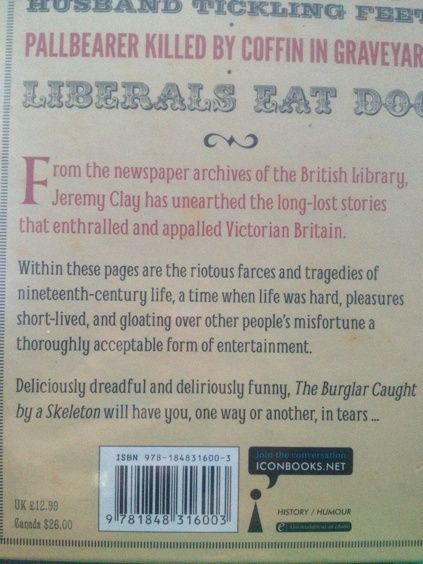 ---
---