T received FIFA 14 on PS3 as one of his birthday presents. He eagerly looks forward to the new genre of the game every year and it's always top of his birthday list.
He wanted to write, in his words, what he thought of the game, together with his own choice of pictures.
We haven't been asked to review, this was entirely T's idea. It may have sprung from the fact that I had previously mentioned to him that I hadn't seen terribly good reviews so far.
Over to T…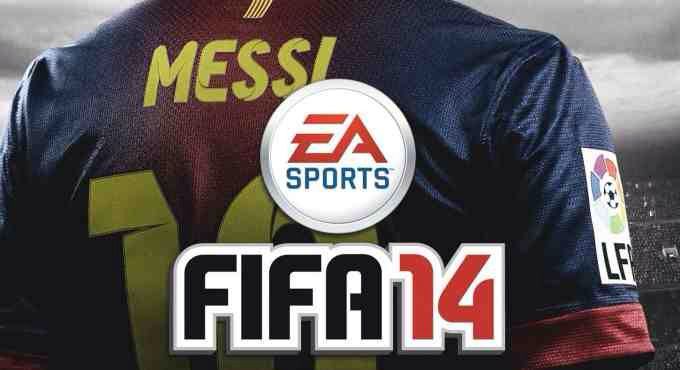 Improvements:
FIFA 14 includes build up play through the midfield, unlocking the defence with a precision pass, and unleashing the perfect strike. Pure shot features more control over your shot. It really helps score more goals through midfield, rather than smashing every shot in FIFA 13.

Real ball physics is a new improvement to through balls and passes. You can score loads of goals from a through ball.

Modes: Kick off:
In Kick off you can choose a team from most of the countries in Europe, and some outside. Choose your team, pick your opponent, browse and choose your starting 11. Lineups are shown, like last year. There are no major improvements to gameplay, but overall, better than Pro Evolution Soccer 2014. When a goal is scored, relive the goal by seeing it from several angles.

Career mode:
In this mode you can be a young star, or take on the role as manager. Personally, I started a career at Barcelona as a player. I got loaned out to MK Dons, and have been banging in more goals than Messi, at 18. You can also check out other leagues as well. As manager, you can control transfers and compete for trophies.

Tournaments:
Compete for real life trophies and win them all. Includes leagues, cups and secondary cups. No transfers included. It is suitable for people who get behind their team and like competition.

Training and skill games:
Training helps you test out tricks and flicks, while taking on a keeper in a variety of situations. Skill games improve free kicks, penalties, crossing and much more. Go through the Bronze and Silver levels, beat the Gold and conquer the Skill Challenge.
T took the photos as he played a game and they're from team choice, to match play to end.
Thanks for reading 🙂
---
---