We were recently sent a copy of the first in a series of girls books by Vivian French.
D has only recently got into all things pink and princess-like and the cover instantly appealed to her.
This is the first book in the series and focuses on Lily, a girl who lives with a very wicked great-aunt who treats her very badly. The book made me eager to read on, to find out if Lily manages to overcome her.
The Stargirl Academy is all about teaching the girls there to use the spells they learn to help others, a very positive message.
D was very taken with the book and we've read it together as well as reading it confidently by herself. The idea of collecting tokens from each book to obtain memorabilia definitely appealed to her and she particularly liked the end message from Madison (the girl featured in the second book).
I'm going to be ordering the rest of the books (there's a Christmas story too) for D, for Christmas, I know she'll enjoy them.
Here's what D thought about the book: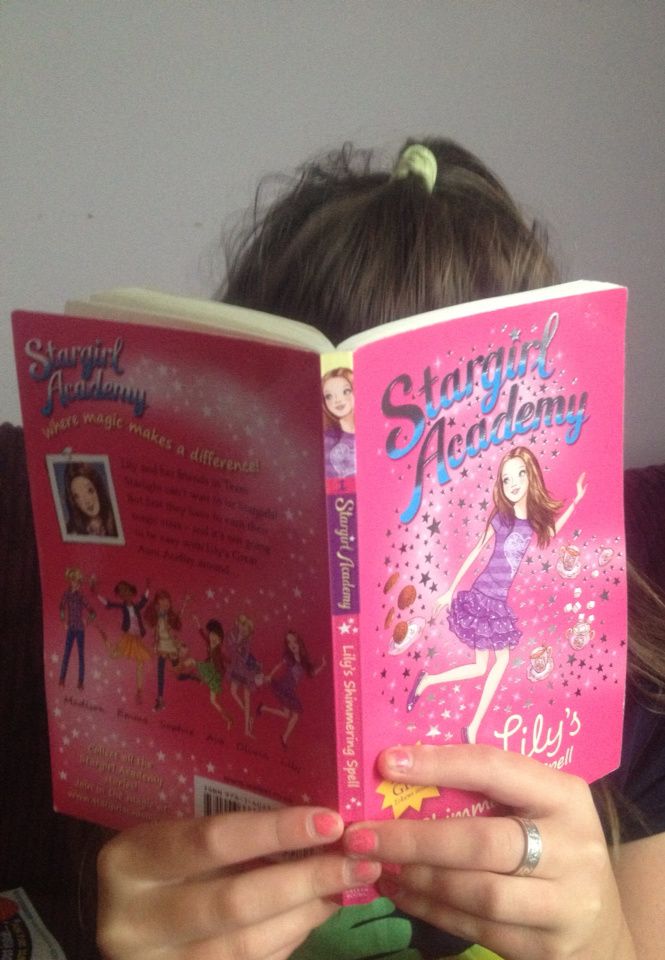 I liked the shimmering cover and the pictures of the necklaces. The story was of magic and there were tokens and a message at the end. I need to get Madison's story next (book 2).
The books are available via the Amazon link below and book shops:
Stargirl Academy 1: Lily's Shimmering Spell
The girls in Team Starlight learn spells and earn their stars in this magical new young fiction series!
http://www.amazon.co.uk/gp/product/1406333395?ie=UTF8&force-full-site=1&ref_=aw_bottom_links
Disclaimer: we were sent a copy of the book via a draw operated by MumsNet book club, our views and opinions are our own.
---
---