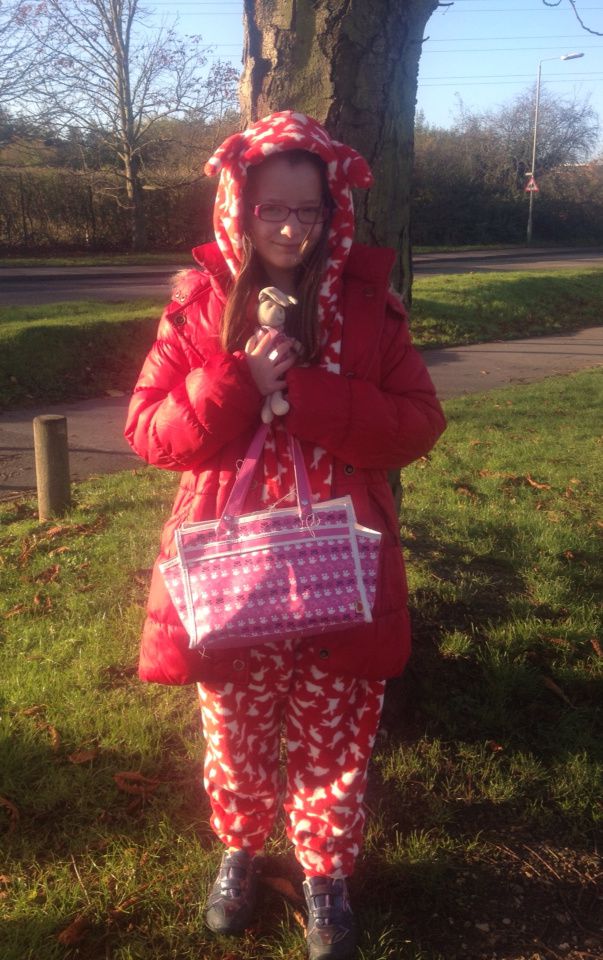 This was D outside her school grounds this morning. All snuggled up in her bunny onesie and looking forward to the day. Her main excitement was that the onesie had a pocket in and she was going to keep Bunny in it – and therefore close to her – all day.
Her school had arranged a pyjama day in aid of Children In Need and there were many different varieties and patterns of nightwear being worn as we went in. Even the head teacher was standing in reception in her dressing gown, rattling a collection bucket.
T's school didn't do anything for the charity today, they have their own specific charities that they fundraise for throughout the year. He didn't therefore really understand why D's school were participating and I think he found it all a bit embarrassing, leaving the house with his sister in night wear.
Anyway, I left a happy, snuggly, cuddly girl at school, sure she'd have a good day.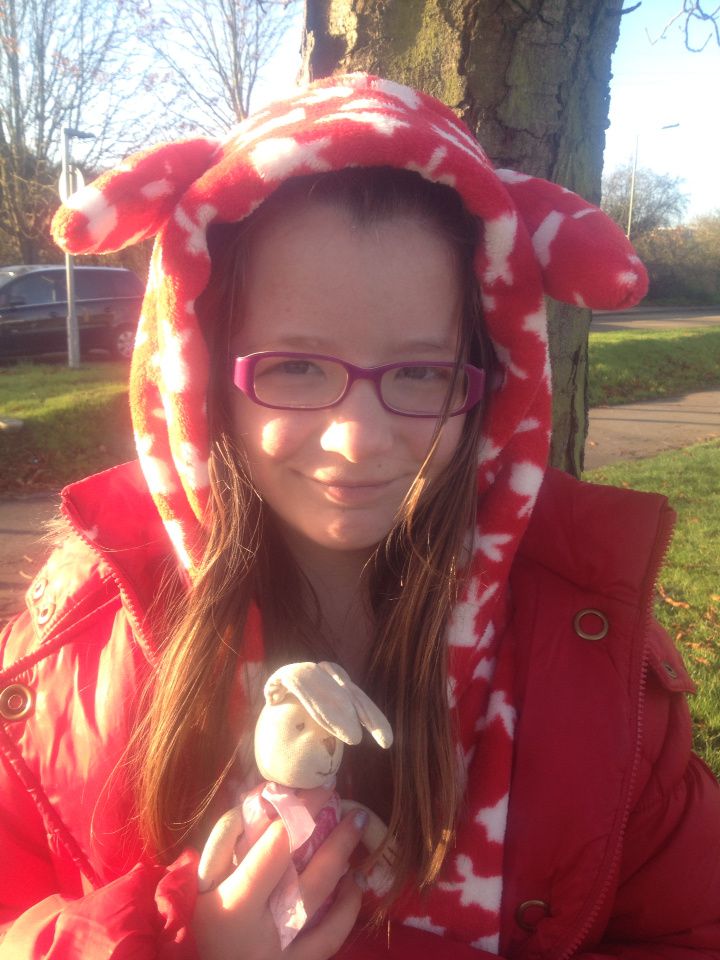 A contrast with the sullen-faced girl who came down the stairs from her classroom, saw me and then bolted. It took probably about 15 minutes to get her calm enough to say what with wrong, her teacher standing by. I was quite glad he'd seen that tbh because normally he hears how she'll bottle things up after the event. She eventually said one word – "heavy" – and it all became clear. She'd had to carry three bags down and hadn't liked it, I always tell her that one of the bags can be left at school over the weekend (as I bring clean kit in on a Thursday) but D never has the confidence to say that when she's handed it.
Once that anxious few moments was out of the way, she was fine. Plenty of prompts made sure that she managed to chat quite a bit about her day and how Bunny had been with her.
Coincidentally the papers for her Statement Review Meeting came home today and they mention how she's getting better at expressing herself emotionally. Today may have given food for thought…
T had a good end to the week, he's been absolutely full of match facts and statistics in advance of playing and then watching matches tomorrow.
So, a generally positive end to the week. I hope everyone's day has gone well, comments/RTs/shares as ever welcomed, thanks for reading Jx 😘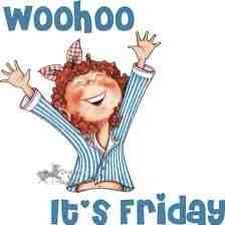 ---
---