It's hard to compose a post tonight without thinking of those effected by Typhoon Haiyan. Images speak louder than words and it's just utter devastation, isn't it.
We've kept the news away from T and D, the scale is hard for them to understand.
What we have done today is talk about Remembrance Sunday, T has been having to write his autobiography as part of school work and that has prompted him to ask if any of his ancestors had fought in the wars. We had quite a chat about it all, he was very interested.
D has been into Christmas and crafting again today.
This ring was a green one out of a Kinder egg, she decided that she'd prefer red so has been painstakingly painting it with red glitter nail varnish today, very festive. She's also used nail varnish to stick little plastic gems on the front and she's very pleased with the result.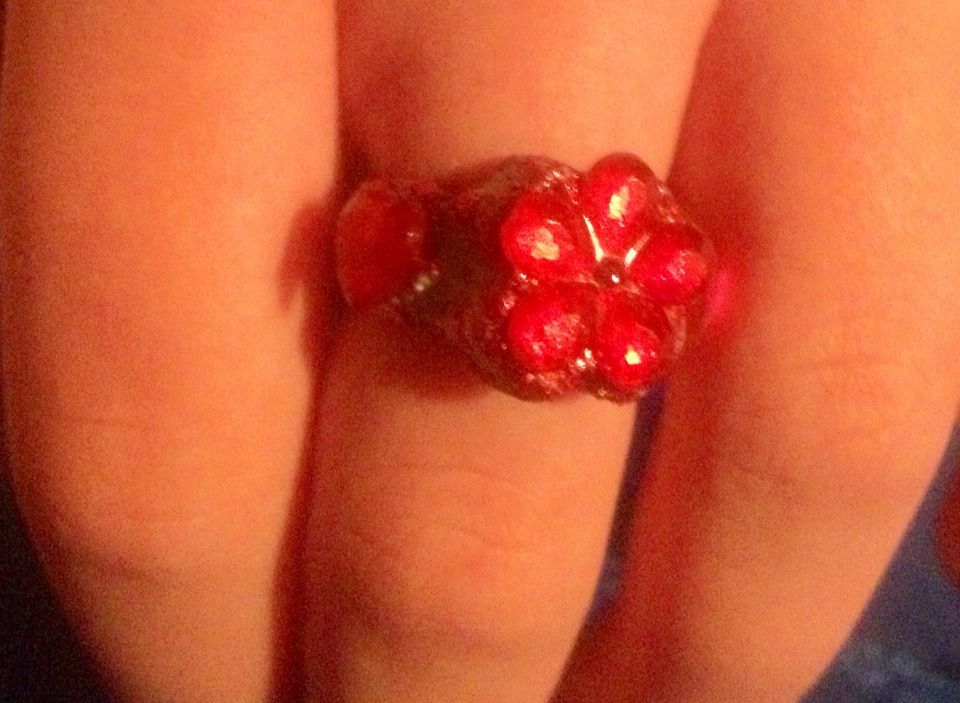 There have been more candy canes crafted too.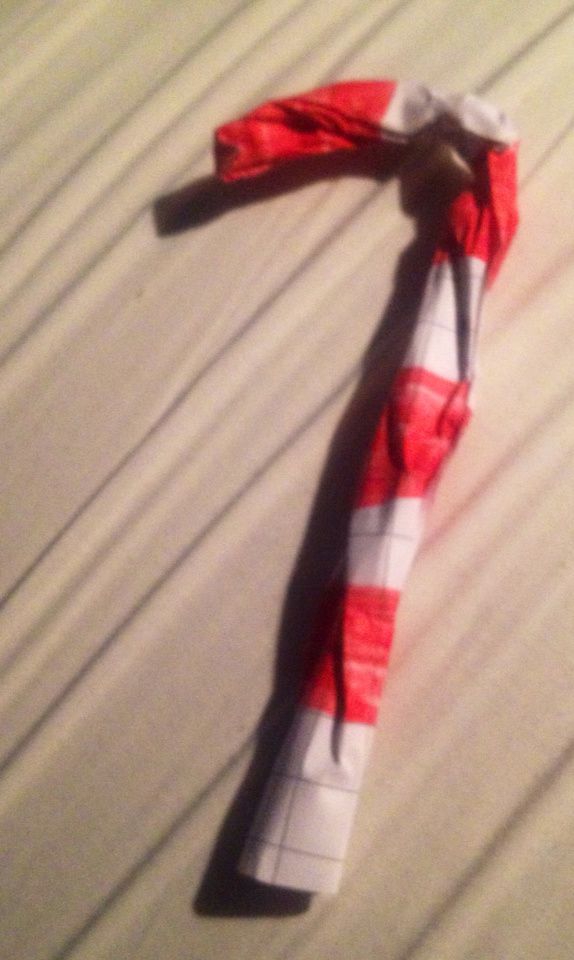 Because I was attempting to declutter today, it's been easier (and far less stressful) to have D with me, whilst T was with Hubbie (between chats). Neither like the upheaval that furniture being moved around causes and they only had to be in a room together for one minute for the hitting, prodding and squabbling to start.
We've tried explaining to them both how their (at times, constant) bickering effects us but it seems as though they listen and then start again.
Of course, this is very insignificant to events elsewhere on the globe.
Thanks for reading Jx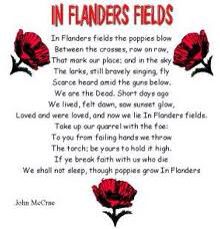 ---
---