Earlier this year I was asked if we'd like to join the Kurio Family Blogger group, something that greatly interested me as technology is ever-growing and with it, the need to ensure our children's safety whilst gaming/online.
We were sent a Kurio 4S to try out, this is the smallest android tablet on sale and as you will see from the photo, is very similar in size to a smart phone.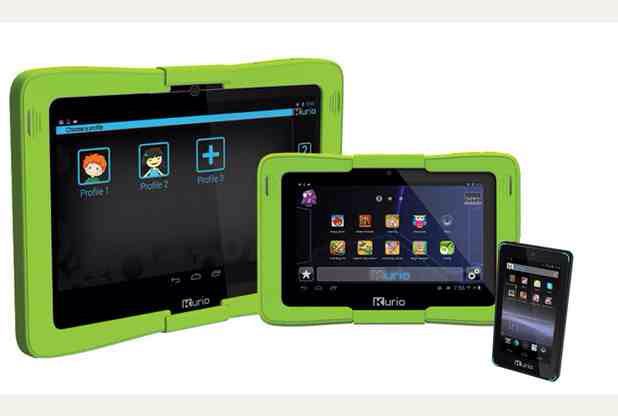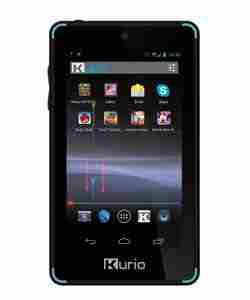 As with any new gadget, the first thing anyone wants to do is turn on and have a go.
The Kurio is extremely user-friendly and T was able to navigate around the settings and set his profile with very little guidance.
The profiles area has space for fourseparate profiles and these can be personalised for each user.
Each profile can be individually set up to include:
Name, date of birth, Internet restrictions, usage (ie. the Kurio can be set to only be accessed at certain times) and apps.
There are over 30 apps already preloaded but more can be purchased from the Kurio store.
Now eyebrows might be raised as you consider children and apps purchase, well…this is where I REALLY like the Kurio controls. There is a feature in the Parental area where you can add some money in each profiles "bank", let's say £5. That profile is only able to spend that amount and no more.
Parental permission is also required before accessing wifi (a child friendly search engine) or an apps purchase. A very handy addition.
The other thing I like about the 4S is its size. Very easy to slip into a pocket or bag and its rubber surround means that its not damaged if accidentally dropped. The battery lasts a long time too.
From a parental point of view, I'm very impressed with the educational quality of the pre-loaded apps and the safety features.
Here's what T, my tester, had to say:
I liked the apps and you're learning from them.

Very easy to use, all you had to do was unlock it and then you're on.
This recent online article lists Kurio as one of the must-have toys for Christmas, I think any child would be delighted to unwrap this on Christmas Day and peace of mind for parents/carers too: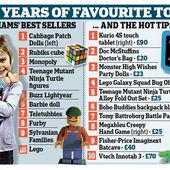 Cabbage Patch Dolls top most popular Christmas toy list over 50 years
Monopoly, Teletubbies and Furby also made list of popular toys Lego and Teenage Mutant Ninja Turtles sell as well today as when they were made Technology topped list of predictions for Christmas 2013's best sellers with Kurio 4S touch tablet By Sean Poulter, Consumer Affairs Editor PUBLISHED: 12:37 EST, 14 November 2013 | UPDATED: 05:11 EST, 15 November 2013 They put a smile on the faces of generations of children.
http://www.dailymail.co.uk/news/article-2507312/Cabbage-Patch-Dolls-popular-Christmas-toy-list-past-50-years-beating-Buzz-Lightyear-Barbie-Lego.html
For more information on the Kurio range, please visit the website at http://www.kurioworld.com
Disclaimer: we were sent a Kurio 4S Touch for the purpose of review within the Family Blogger Group, our words and views are our own.
---
---